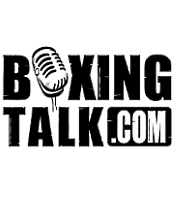 By Ramon Rodriguez
Ricardo "El Matador" Mayorga is one tough man. Despite suffering a disappointing technical knockout loss to legendary Felix "Tito" Trinidad last October, Mayorga is not the least bit discouraged about returning to the ring. Since that loss, Mayorga has battled legal problems in his native Nicaragua, but he is never one to back down from adversity. Instead, he always embraces a challenge and fights on.
On August 13, Mayorga (27-5-1, 23 KOs), a former world welterweight champion, faces former welterweight champ Michele Piccirillo of Italy for the vacant WBC junior middleweight title at the United Center in Chicago and live on pay-per-view, as a part of Don King's "Global Glory" show. (The title was stripped from Javier Castillejo).
In preparation for his upcoming title bout, Mayorga has brought in trainer Yoel Judah to assist his preparation.  Judah is the father of the current world welterweight champion Zab "Super" Judah. According to Mayorga, working with Judah has given him the extra edge he needs to become world champion once again. "Luis Leon is my official trainer but me and Yoel Judah are definitely doing good work, especially with the punching mitts. Yoel has taught me some new things, new combinations, new techniques—it's great. I'm really grateful that I'm picking up these little pearls of wisdom from him."
Judah believes that Mayorga's overlooked attentiveness is what makes the Nicaraguan slugger even more dangerous. "Ricardo is receptive and he's been picking up everything really well. He listens, he's a student of the game. Everything I tell him to do, he does it. He's not going to have a problem with Piccirillo," said Judah. "Ricardo knows what he's doing. He's a hell of a puncher and he could always take a punch. Now I'm showing him to not get hit."
Defense. It's been said that Mayorga's lack of it has limited his performances in the ring in the past. Certainly, Mayorga absorbed too many of Trinidad's bombs.  But Judah feels that Mayorga has now picked up new defensive tools that will help him notch a much-needed win against Piccirillo and become a force to be reckoned with once more. "There are little moves in boxing that take you to the top and I'm showing him that. He loves this stuff, too," said Judah on a conference call on Tuesday. "Ricardo is moving his hands, doing little short pivots, staying low, staying behind his jab, giving angles—the other guy is going to have to try really hard to hit Ricardo and if he does, he's going to get hit."
Mayorga and Judah have both had to work very hard, but their mutual respect for one another has allowed them to build a formidable team. Though there are sure to be naysayers and doubters, Judah is confident that Mayorga's intense training will pay off. "The first week or two, we had to keep going over and over things. I had to take him one-on-one on the side till we got to normal speed but now things are looking pretty good. I'm telling you, you can really see the change and he's hurting guys. Ricardo is going to be a whole different fighter—speed, power, movement, aggression," said Judah. "Ricardo's a strong strong fighter and we're not going to hold him back." It sounds like Mayorga may have become an even tougher man now.