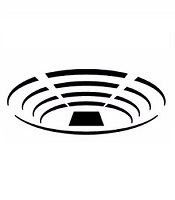 Danish boxer Anthony Yigit lost to IBF 140-pound champion Ivan Baranchyk in the opening round of the World Boxing Super Series. He also narrowly lost to Josh Taylor in the amateurs. Yigit may be the most qualified person in the world to break down today's Baranchyk-Taylor fight in the World Boxing Super Series. Here is Yigit's analysis, which he posted on Reddit on Friday: This is indeed an interesting matchup and I wish I could be one of the fighters going up this weekend. Well, wishing ain't getting me anywhere so I am training harder than ever so hopefully it's just a question of when I'm fighting for the world title again. Meanwhile, let's take a seat and take a look at the two fighters whom I fought: Josh Taylor, as an amateur back in 2011 and Ivan Baranchyk, last year.
Though Taylor has improved a lot since he turned pro, I can still recognize some patterns from our fight all those years ago. The fight went as follows: I pressured and threw punches while he blocked and countered. It was a very close fight which he won by 1 point. (Everywhere online says 3 points but I remember clearly it being 1 point. I even have it in my amateur bout book-- anyways, I'm not salty about that). It was a good fight and he was very nice and humble, praising my boxing afterwards. I didn't notice anything special other than him being a great technician in the ring. I sparred him in 2015 and first thing I noticed was him being much stronger, more explosive and having some killer body shots. I saw he still had the same weakness from before, which I will get to shortly and it will have a major impact on what I think the outcome and odds for the fight will be.
Baranchyk: I saw him as a very raw, strong and aggressive fighter who fight more with his muscles than with his brain but he did surprise me in our fight several times. I could see that they had a game plan made for me (a southpaw) and that he executed what he had practiced well from time to time. The left uppercut that hit me cleanly in the beginning of the fight comes in mind.
My predictions:
One thing I noticed with Taylor from sparring him, fighting him and watching his fights as a pro is that he can still square up when pressured to the ropes. He'll be standing there, waiting for the punches you throw at him to stop before he continues to box. He's improved in this aspect but I can still see it happening sometimes and it's a dangerous habit against someone like Baranchyk. It's dangerous to give Baranchyk space to swing and lunge forward as he is a very hard hitter and Taylor have a tendency to lean back on the ropes. Baranchyk on the other hand wastes stamina quite recklessly and isn't really protecting his body. I noticed he felt a couple of body punches I hit him with in the sixth round before the doctor stopped our fight [Yigit had a grotesquely swollen eye] but watch that fight and look at Baranchyk and how heavy he breathes after the fight is over. There was still supposed to be half the fight left. We've seen Taylor do tremendous work to the body so him getting a KO to the body wouldn't surprise me.
I see Taylor win either on points if he boxes smart or over the distance as he is the taller fighter or KO to the body. However I think Baranchyk can also win but on TKO. They both hit hard but in different ways. Baranchyk's punches feels like someone throws a cannon ball at you while Taylors punches are more crisp and sharp. It feels like you're getting stabbed by a spear.
My odds are: Taylor wins 65% , Baranchyk wins 35%
This is just my own opinion based on what I've experienced. I'm in no way a boxing scientist and I'm sure someone has been watching them more than me and can give a better breakdown but I hope you guys can appreciate me giving my honest thoughts in this! All the best!