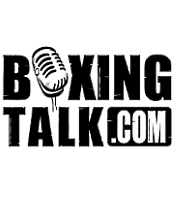 This past weekend your favorite boxing information source, Boxingtalk.com caught up with current promoter and former Cruiserweight contender Johnny "Yahya" McClain. Read on what McClain had to say on various issues, one of which of course being his number one pugilist and lovely wife Laila Ali. He also commented on fellow female rivals Anne Wolfe, Lucia Rijker and Leticia Robinson. Also Yahya responds to a statement made by newly crowned heavyweight champion James "Lights Out" Toney. 
Anne Wolfe:
"There's a lot of hate out there when it comes to Laila, she is where she is today because of her skills and hard work, not just her name. Of course name recognition helps but at the end of the day you have to be able to perform and that's what she does. Anne is talking about Laila ducking her that's a lie. That fight has not been made because of her promoter Brian Young. I don't want to deal with Brian Young. Why should I help him make money? He took Anne Wolfe by going through the back door anyway; he is also going around making these bogus accusations of us not wanting to fight her. First off I am the one who introduced everyone to Anne Wolfe, by showcasing her along with Laila. The first time she fought was under my promotional banner. At one point she was being groomed to fight Laila. I put her on TV, which was my entire plan."
"Anne is talking about fighting a man that's ridiculous. Anne Wolfe was already knocked out by a woman. What does she think a man is going to do to her? She got knocked out by a woman Valerie Mahfood, a woman by the way who Laila stopped twice. The second time she fought Mahfood she struggled. That just shows that they have no direction on what to do with her," McClain
"I would love to make that fight because it would be the biggest showcase of Laila's talent Anne can't fight and her people know that. If I only have to deal with her manager Brian Pardo we can make it happen," McClain. 
"Laila will beat the brakes out of her, she has just enough for Laila to whip her ass!" McClain.
"All Anne Wolfe has to do is get a written permission from her promoter Brian Young, believe me Socrates I would love to make this fight for Laila and the public. Laila wants to set the record straight it really would not be this "Super Fight" that her (Wolfe) people are trying to make it seem. Anne Wolfe would easily be knocked out by Laila," McClain.
Lucia Rijker:
"I am not mad about her calling out Laila that's the nature of our sport. At one point I considered Lucia a friend we worked out of the same gym at one point when I was still an active fighter, I would give her advice on her career, this was way before Laila started fighting," McClain.
"Her calling Laila is just because of the fact that Christy Martin did not fight her years ago when she was calling Christy out. We fought Christy and she didn't, that's were this all stems from. She is bitter about that, it's not our fault her fight with Martin didn't take place back then," McClain.
"I think her fight with Christy now is a good one and makes more sense for her," McClain.
"A fight with Lucia does not make sense for us. For her to have the audacity to call Laila out when she is about 5'5, 5'6 the most and 140 pounds is crazy. Laila is 5'10 168 pounds. It's a total physical mismatch. It's not right what will Laila prove by beating up a smaller woman?
"She is riding off the coat tails of a movie that she had one line in," McClain.
Leatitia Robinson
"When I met Leatitia Robinson she was fighting in Chicago, gymnasiums. If she thinks her career could take off without me its all good. You see I am a good dude but when something isn't right it isn't right. I want respect the same way that I have treated every woman who has fought under one of my promotions with respect.
James Toney:
"Recently I read that James Toney had called Laila garbage on some radio show. That just shows the type of person he is. He doesn't have to like her but everyone knows she can fight and they all know she is the best. I think those comments were more directed to me than anything else," McClain.
"Everyone has their right to an opinion and that's his, he is entitled to it. But when have you ever heard him say anything nice about anyone in boxing? That's what he feels elevates him by talking bad about other people. I respect him as a boxer inside the ring, he is a great fighter, but James Toney is one of the most ignorant people in boxing," McClain.
Laila Ali Note: June 11th is the next time Laila Ali will be in action when she defends her women's International Boxing Association Super Middleweight Title versus Erin Toughill live from Washington D.C. Ali will be in a supporting role on this night as this bout will make up part of under card of the Mike Tyson, Kevin McBride Showtime pay per view.
BoxingTalk would like to thank Yahya McClain for his time and would like to wish him continued success in the future.
Send questions and comments to: spjr21@yahoo.com