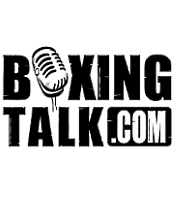 PRESS RELEASE:
World title double header on Nov. 26 in Leverkusen! Two world championships, one world title eliminator, one duel for an intercontinental title between two stable mates and several other top fights are lined up for the Universum Box-Promotion event on November 26 in Leverkusen.
"This is a real sensational evening of boxing", Jean-Marcel Nartz, member of the Universum management staff, said. "You can call it: Best of the East meets Best of West. All continents with the only exception of Africa will be represented with top fighters."
This also means a lot of work for Universum top trainers Fritz Sdunek, Michael Timm and Torsten Schmitz.
Main event of the evening is Felix Sturm's attempt to regain a world title at middleweight. The 26-year-old German is facing hard punching WBA champion Maselino Masoe, 26-2 (25), from New Zealand. Masoe is undefeated for five years and none of his opponents was able to reach the end of the sixth round.
"I'm clearly warned", Sturm said. "This kind of records have a meaning. And in the most recent past we have seen that you have to be attentive in every tenth of a second. But this is what I want and what I can."
Second highlight in Leverkusen is the first title defense of WBA bantamweight world champion Wladimir Sidorenko. The skilful technician off the Universum boxing stable won his crown in February from Mexican Julio Zarate by way of unanimous decision. Two scheduled title defenses had to be canceled since then.
"After Vitali and Wladimir Klitschko I am already the third Ukrainian who won a world title in professional boxing", Sidorenko said. "Now I'm the one who has to represent our country because Vitali is unable to defend his title. The Ukraine is a boxing nation. Perhaps we will soon be the best boxing nation in the world. Besides, I also promise that we will soon get to see another Ukrainian who will fight for a world title."
Sidorenko's challenger is Venezuelan Jose de Jesus Lopez, known as the "Matador". It will be the second world title shot for Lopez, 21-5 (16), who lost to American Eric Morel in June 2001 in a fight for the WBA flyweight title.
Somebody who can earn his second world title shot is German welterweight contender Michel Trabant. The 27-year-old Berliner and former European champion is facing American Mark Suarez in an official IBF world title eliminator for the crown at 147 lb. The winner is set to face world champion and American superstar Zab Judah.
"My experience with world title eliminators is a good one", Torsten Schmitz said, the reputable of coach of Trabant, who led Luan Krasniqi to a knockout victory over Lance Whitaker in a WBO heavyweight eliminator in May. "He is waiting for this fight for a long time. We will get to see an entirely new 'Trabi'", Schmitz promised, who currently also prepares woman boxing star Regina Halmich for her title defense on December 3 in Magdeburg against American Elena Reid.
While several German fighters either compete in world title fights or have to get through eliminator tournaments Jürgen Brähmer, 25-0 (21), wants to prove himself and get in line as well. The highly promising comeback of the undefeated super middleweight contender in October after being out of the ring for three years is ment to be just the beginning.
"Jürgen would most like to fight immediately for a world title", coach Michael Timm said. "His fitness is impressive and his movements in the ring are fantastic. With Henry Porras he faces an opponent with solid international reputation."
Porras, 30-5-1 (22), from Costa Rica has been fighting for five different title belts in nine international championships.
Also on the card is a highly explosive duel between two stable mates at super lightweight: Muhammad Abdullaev (Uzbekistan) is taking on Andreas Kotelnik (Ukraine). Abdullaev was stopped in a world title fight against Miguel Cotto in Juni in New York City due to cut injuries. It was a painful, though pardonable defeat for the 2000 Olympic gold medal champion. One month later his stable mate Kotelink lost to Englishman Junior Witter in a Europen title fight. Kotelniks trainer Timm is still upset: "Andreas was better and he deserved to win a decision."
"They are both top fighters with excellent technique", Marcel Nartz commented. "This will be a tidbit for all boxing fans. We will watch this fight with a laughing and a crying eye, because they both belong to our team."
The duel will be for the WBA intercontinental championship and for a high ranking position.