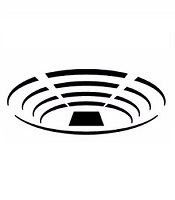 Andreas Benz, CEO of Comosa, the promoter of the World Boxing Super Series: As everybody knows we are living in special times. Times where we can all use the qualities boxers and the referee's advice to them before they go into battle: "Protect yourself at all times". Keep safe so you don't get caught with an unpleasant and surprising hit. This is what all of us are asked to do now in our daily lives when keeping distance, wearing face masks, and rubber gloves. Not only to protect ourselves but each other.
The World Boxing Super Series team is using this time 'undercover' to prepare the course for the time after the lockdown. We are constantly planning exciting things and we will inform you fans about them regularly, once a month. In the past weeks, we have let some of the biggest names in boxing compete against each other in our eWBSS legends tournaments which saw the electronic versions of Mike Tyson and Sugar Ray Robinson win their respective competitions simulated in the EA Sports 'Fight Night Champion'.
Friday, May 8th, we brought the legendary English pub quizzes online with our first edition of 'Kalle's Big Fat Sports Quiz' presented by Kalle Sauerland, our Chief Boxing Officer. You can watch it here and expect the next quiz on Friday (May 22nd).
In addition, we have a number of other plans, but we are particularly looking forward to arranging exciting bouts when the external circumstances allow us again. Here too, our virtual ambassador, Muhammad Ali, serves as inspiration. As he once said: "The fight is won or lost far away from witnesses – behind the lines, in the gym, and out there on the road, long before I dance under those lights."
We are planing and refining a third season of the quest for the Muhammad Ali Trophy for you and look forward to when the 'lights' described by Ali come on again and the dance continues in boxing rings around the world.