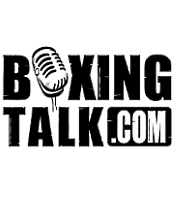 The World Boxing Hall of Fame celebrated their 25th Annual Banquet of Champions Saturday night at the Crown Plaza Hotel in Commerce, California by immortalizing such boxing greats as Jimmy Ellis, Jeff Fenech, Genaro Hernandez, Kenny Lane, Ernie Terrell, and Daniel Zaragoza.  In the words of Lane, who won Michigan's version of the lightweight championship back in 1963 during an impressive 30 year career, "Once you become champion, you will eventually become former champion; but when you are inducted, it is forever."  Lane's quote seemed to capture the spirit of Saturday night as boxers from yesteryear as well as those still pursuing greatness were all honored, and exhilarated just to be associated with fellow warriors who have made a living giving their finest in the squared circle.  As each fighter's name was called and a highlight clip was shown, it did not seem to matter who won more championships, if any were won at all.  Amongst the hundreds in attendance, not one person seemed to favor the inductee who had more digits in their win column over the one that lost every title shot in their career.  What became the litmus test for each fighter was that they dedicated their lives to the tremendous sport of boxing, to overcome the blood, sweat, and tribulations of life in order to raise their hand in final victory in becoming forever known as a Hall of Fame fighter, and for each fighter in attendance being honored that night, they all passed with flying colors.
Diego Corrales
Receiving the honors of Fighter of the Year by the World Boxing Hall of Fame for dethroning the previously unstoppable Acelino Freitas last August, and picking up the WBO Lightweight Title, Diego "Chico" Corrales was like a little kid in a candy store – wide eyed and all smiles -  as some of the finest men in the business gave Corrales props Saturday night for such a great accomplishment in the ring.
Jimmy Ellis
Jimmy Ellis captured the vacant WBA Heavyweight title in 1968 by defeating Jerry Quarry via a 15-round majority decision.  He defended it successfully five months later against the great Floyd Patterson, but lost it at the hands of Smokin' Joe Frazier in early 1970.  Ellis went on to have another title shot against The Greatest, but came up empty handed by a 12th round TKO loss.  Ellis fought the best in his era, but again came up short when he took on the hard hitting Earnie Shavers, Ron Lyle, and a rematch with Frazier.  Ellis finally retired after a 14 year career in mid-1975 by knocking out Carl Baker in the first round.  Ellis currently works with youth groups, senior citizens, and young aspiring boxers.  He is also a  well accomplished gospel singer who has performed at the Grand Ole Opry in Nashville, Tennessee.
Jeff Fenech

During his time as the IBF bantamweight, WBC Super Bantamweight, and WBC Featherweight champion, the Australian-favorite Jeff Fenech also known as the Marrickville Mauler, saw tremendous action in the ring when going up against the likes of Daniel Zaragoza, and "The Professor" Azumah Nelson.  He defended his IBF title three times before moving up to knock out Samart Payakarum in the fourth round for the WBC Super Bantamweight title.  Fenech knocked out Victor Callejas in the 10th round to capture the vacant WBC featherweight title, a strap he defended three times before moving up to junior lightweight, only to be robbed with a draw against the Professor.  Fenech is enjoying his time now with his family, but boxing has not left his blood.  He is currently training some of boxing's finest from Down Under.
Genaro "Chicanito" Hernandez
For nearly seven years, and at the 130-pound weight class, Chicanito fought and defended his WBA and WBC title against shoe-in future Hall-of-Famers.  His first belt came from knocking out Daniel Londas in the ninth round to pick up the vacant WBA junior lightweight title.  Hernandez defended his strap eight times before vacating it himself in order to pick up a heftier paycheck against the Golden Boy Oscar De La Hoya.  Even though he lost that fight via a 6th round stoppage, Hernandez dethroned The Professor Azumah Nelson two years later to win the WBC title by split decision.  He kept his title for over year, defending it against fine opponents like Carlos "Famoso" Hernandez.  Chicanito's title reign and career ended in 1998 when his corner stopped his fight with Floyd Mayweather Jr. in the eight round.
Kenny Lane
Even though he never won a major title during his thirty year career, Lane fought all the top fighters in his era including, Ralph Dupas, Curtis Cokes, Carlos Hernandez, Virgil Atkins, and Eddie Perkins.  His chances for the title came in 1958 when he lost a very close 15 round decision against Joe Brown for the lightweight title.  Lane fought Carlos Ortiz twice for the title, once in 1959, and five years later in 1964 for the WBA/WBC lightweight championship, but came up short each time losing by TKO in the second round due to a cut over his right eye in his first attempt, and a 15-round unanimous decision in his second attempt.  In 1982, at the age of 50 and seventeen years after calling it quits, Lane came back to fight in the same weight class he had fought during the peak of his career to win three out of his four return bouts.
Ernie Terrell
As a former sparring partner for Sonny Liston, Terrell captured the vacant WBA Heavyweight title in 1965 by defeating Eddie Machen via a 15 round split decision.  He defended his title twice against George Chuvalo and Doug Jones before going up against The Greatest.  Going the distance with Ali, Terrell lost a unanimous decision, but earned his way back to title contention six years later only to lose against the real "Rocky Balboa" Chuck Wepner.  Terrell finally retired a year later in 1973 after losing by a first round TKO to Jeff Merritt.
Daniel Zaragoza

For nearly 17 years Zaragoza showed the true boxing spirit by running from no one, and facing any boxer willing to step in the ring with him.  His grit and courage in the ring earned him the WBC bantamweight by defeating Freddie Jackson in 1985, and the super bantamweight title by knocking out Carlos Zarate in the tenth round in 1988.  In 1997, the year Zaragoza retired, he won a split decision against Wayne McCullough to give the Pocket Rocket his first professional loss.  Eight months later, Zaragoza faced "El Terrible" Erik Morales and was stopped in the 11th round, ending a fabulous career in the ring.
CLICK HERE FOR FULL REPORT AND PHOTOS
Send questions and comments to: Fool4Rush@aol.com