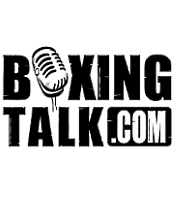 Red hot light middleweight contender Gary Woolcombe has been added to Maloney Promotions' highly anticipated Froch - Magee British and Commonwealth Super Middleweight Championship fight card at the York Hall in London on Friday, May 26. "Hot Stuff" meets fellow Londoner Gilbert "The Hurricane" Eastman in a scheduled ten round contest for the British Southern Area title.  
Woolcombe, 20-0 (6), has stopped five of seven opponents in the last year, and promoter Frank Maloney has great confidence in this hard nosed 23 year old from Welling. "I think Gary is one of the stars that British boxing is looking for," said Maloney. "My brother Eugene has done a brilliant job with him, allowing Gary to mature in the ring, and as a result, he's developed into a very good all around boxer. Now it's time to take the wraps off of him." 
Last month, Woolcombe impressed by tangling with Portuguese hardman Eugenio Monteiro, a fearless brawler who had already defeated such top British fighters as Takaloo and Anthony Farnell.  
Woolcombe dropped the granite jawed spoiler enroute to posting a dominating unanimous decision victory. "I didn't think the Monteiro fight was going to be as hard as it turned out to be," he recalled. "He didn't have that much skill really but he made it such hard work by holding, backhanding, head butting and slapping so it was great experience to get under my belt." 
Woolcombe's opponent for May 26, Gilbert Eastman, 20-4 (13), is a seasoned campaigner and the younger brother of former two time world title challenger Howard Eastman. Despite his rival's pedigree, Woolcombe isn't terribly impressed. "Everyone I've asked tells me that they think I'll knock Eastman out," he said. "I see this fight for the Southern Area title as just the start of my career, really, the first of what I see as many belts I'll win. I believe that I'll beat anyone in the British light middleweight rankings; just keep watching this space, you'll like what you see." 
Maloney has high hopes for Woolcombe. "I think Gary can become as big a name in Britain as Mark Kaylor was in the 1980s" he said. "Gary proved that he can deal with awkward customers and I think that's just a reflection of the education he's received as part of the Maloney stable of fighters. He's continuing the line of boxing education that we've been successful with in producing champions such as Paul Ingle, Scott Harrison, Graham Earl and Martin Power, to name a few. I would have no fear of putting Gary in the ring with Takaloo or Wayne Alexander or any other British light middle."