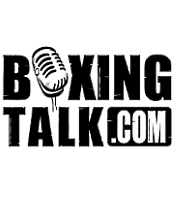 It was hard, physical and competitive throughout, but Clinton Woods passed his big test with flying colours, as he made the first defence of his IBF Light-heavyweight title by unanimously outpointing top contender Julio Gonzalez of Mexico via Huntingdon Beach, CA. 
Woods, 33 years old and now in his absolute prime, began well, boxing smoothly and stinging Gonzalez with rapid fire combinations and sharp jabs. The Mexican challenger was aggressive, but notably slower and unable to land with the same frequency as his English opponent. As Woods' work-rate dropped slightly in the middle rounds, Gonzalez (38-2 coming in) was able to nick a few rounds on sheer effort alone, but by the championship rounds Woods was back on top, and he put on a grandstand finish for a vociferous crowd at the Sheffield Hallam FM Arena, England. The judges scores of 117-111, 116-112 and 118-112 were similar to my own card (I also scored it 118-112), and gave Clinton Woods his best win yet on a now 38-3-1 log. 
With the wide scoring and conclusive result, it was hard to believe that many had picked against Woods before this fight based on the two fighter's respective form-lines. Woods, after all, had been taken out in five rounds by the great Roy Jones Jr, whilst Gonzalez had gone the distance with him, both in world title challenges. Gonzalez had also notched up a decision over Glencoffe Johnson (albeit controversially), whilst Woods had only managed a draw and a loss. What the record-books don't say, however, is just how much Clinton Woods has improved over the last couple of years. He now looks so much sharper, so much more confident and shows so much more authority in the ring. Gonzalez constantly pressed forwards behind a long, slow jab and clubbing right hand, but was always met with better quality work from Woods. 
In fact, from the ninth round on when the two stood toe-to-toe and let their punches go, it was Woods who was looking the stronger and Gonzalez who looked the least comfortable of the two, which was surprising when you consider how rugged and resilient Gonzalez has looked in the past. To top the Californian-Mexican's misery off, the few big shots he did thud home had no discernible effect on Woods, apart from an off-balance stumble in the 7th round, which was one of the few rounds Gonzalez managed not to lose on my unofficial card (I scored it even). I also gave him the 5th, 8th, and a share of the 10th, which included a final last desperate assault before Clinton, effectively, took over for the last couple of rounds. 
"It was the win of my career," Clinton declared afterwards, "but not the best performance I've had", which must have been an allusion to the physical, mauling aspect of some of the rounds. "I can box better than that, and I hope I get the winner of Tarver-Jones."
Of course, if promoter Dennis Hobson of Fight Academy can get the winner of the Antonio Tarver – Roy Jones rubber match in October it would be a massive boost to the British boxing fans around the country, topping off a great year that's included Hatton-Tszyu, and the proposed Calzaghe-Lacy match mooted for November. Of course, for Woods to be in with a chance with the Tarver-Jones winner, he would have to box far better than he's ever done before, despite showing his true world class in this first world title defence. Other options include unification matches with WBC kingpin Tomasz Adamek of Poland or Fabrice Tiozzo, France's WBA champion, but the more interesting fight to British fans would be a domestic super-fight with Joe Calzaghe, should he come through the Lacy fight, or should the Lacy fight not happen for whatever reasons. The two have exchanged many a quip recently in the press, and there is certainly no love lost between them. Their mix of aloof and cocky against down-to-earth personalities makes it all the more interesting, but of course we have to make sure Joe comes through his fight tomorrow (Saturday) with Evans Ashira, and then see what happens with the Jeff Lacy match.
Whatever fight comes up next for Clinton, however, with his win over Julio Gonzalez, he has certainly cemented his place in the upper echelons of the light-heavyweight division.
UNDERCARD
With Detroit bomber Rico Hoye having to pull out of a scheduled comeback fight, it was left to Matthew Hatton to prop up the undercard, against Belarussian mover Dmitry Yanushevich. The Eastern European gave world champion Ricky Hatton's younger brother a few frustrating rounds, boxing ultra defensively and negatively as Hatton tried to put pressure on. An arm injury in the third spelled the end for the journeyman, and as Hatton came on strongly in the 4th, Yanushevich was rescued by the referee.
This 8 rounder, fought just over the welterweight limit, marked an interesting move for both Hatton and his brother, who previously had boxed solely on Frank Warren shows with Sports Network. Ricky confirmed afterwards that a press conference on Monday morning (12th Sep) would reveal his future plans, but it looks likely that they will include a move to Fight Academy, and a bout in Sheffield in November. Younger brother Matthew, meanwhile, stays on course for a British title shot by upping his record to 25-2-1.
Former world rated welterweight James Hare made a successful ring return since being bombed out by then-British champ David Barnes, outpointing tough Russian journeyman Sergei Starkov over 6 rounds. Hare, who was on course for a top ten ranking until being unexpectedly taken out by Mexican Cosme Rivera (who went on to challenge Zab Judah for the world title), needed to get back in the win column, but was made to work for it, as Starkov refused to be overpowered. Hare's neat switch-hitting boxing style racked up the points, but it remains to be seen whether Hare will ever regain the lofty ambitions he and his team had just two years ago.