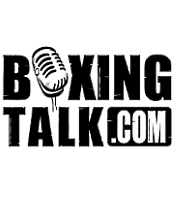 PRESS RELEASE:
European light welterweight champion Junior Witter believes he will be in for a relatively long night when he meets mandatory contender Andreas Kotelnik on Saturday July 9th at the Nottingham Arena on the Hennessy Sports 'Trailblazers' promotion being shown live on ITV.  
If his predictions are correct the Bradford switch hitter – trained by the Ingle family at the fabled Wincobank gym in Sheffield – will be extended beyond the fifth round for only the second time in 17 fights by his Hamburg based opponent.  
"I have been watching videos of Kotelnik," explained Witter, who last time out dominated the world-class Lovemore N'Dou in Hollywood. "He is a talented operator.  
"He has excellent hand speed, decent power, quick reactions and counters well.  
"He is a very technical boxer so is going to be difficult to catch clean. On top of that he has a great chin.  
"Even with my world-class power it's definitely going to be difficult for me to break him down, but I reckon I will get him out of there between the middle to late rounds.  
"When the end does come it will be typically explosive.  
"I might have to take a few shots first on the way in, but I am not worried about that – it will just make for an even more exciting fight.  
"I'm certainly under no illusions that this is going to be an easy nights work. Let's face it; an England-Germany tussle is never easy.  
Witter added: "A lot of fighters in my position, on the brink of a world title shot, would have ducked Kotelnik.  
"But I am not about taking soft touches. I want to continue flying the flag for Britain on the world stage by beating the best out there.  
"I am also going to do the business in this fight for my old amateur trainer Robin Lawrence who sadly passed away recently at the age of just 51.  
"I am dedicating it to him. He taught me a lot when I was coming up through the ranks at the Bradford Police Boys Amateur Boxing Club.