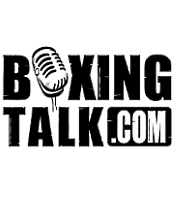 Press release:
Junior Witter is planning his 15th early night on the bounce when he defends his European Light Welterweight Title against Poland's Krzysztof Bienias on the Hennessy Sports November 12th 'Born To Do It' promotion at the Wembley Conference Centre.
"I have knocked out my last fourteen opponents," said the 30-year-old from Bradford. "Bienias is going exactly the same way."
"I have seen a few videos of him and he looks pretty talented.
"His record suggests the same; he only lost on points to three times world title challenger Oktay Urkal and holds a win over WBO #2 Yuri Romanov.
"But he is in with a class operator here, the best in the division and one of the hardest punchers pound for pound going.
"After I lost to Zab Judah in 2000 – a fight I took on just seven days notice – my trainer Brendan Ingle said he was going to turn me into a slick counter puncher.
"I have never looked back."
He continued: "Guys like Bienias play right into my hands.  They fancy themselves and come into the ring looking to have a go.
"Then its wallop, lights out, all from the back foot.
"The only problem my opponents have is that I am just as good going forward!"
"Whatever approach Bienias takes I reckon he is going to be flat on his back by the third. Only three fighters have taken me longer than that since Judah and given the form I am in he isn't going to make it four."
"People watching the fight on BBC Grandstand the next day better make sure they tune in dead on 1.10pm or they are going to miss all the action."
Witter even predicts that he would end matters early against the worlds best.
"There isn't a light welterweight around that can take my power," he added.
"Whomever I catch flush is going over, whether it be Kostya Tszyu, Floyd Mayweather, Arturo Gatti, Vivian Harris or Miguel Cotto.
"I would relish the opportunity to prove it against all of them.
"I know my promoter Mick Hennessy will be giving me that chance next year.
"I can tell you one thing, I can't see Ricky Hatton going in with any of those guys anytime soon.
"Despite the noises coming from his camp, I reckon he will be sticking to the old men like Ray Oliveira.
"And he will still continue to call himself a world champion, even though he wont even fight the best in the country: me.
"I wont stop calling his name, but I have all but given up on that one.
"I don't think he wants to be added to my KO roll.
"If we did fight that is precisely what would happen.  He has never faced anyone who can punch as hard as me.
"It appears to me that he has rarely faced anyone from our weight division come to that."
He added: "Hatton wouldn't get near me. As Brendan says I would stand him on his head.
"If a fight did come off, he may try and take a different approach than usual.
"But as soon as I started unloading he would fall back on what he knows best: body shots.
"If he thinks he can do that without getting caught by one of my right handers then he has got another thing coming.
"He would learn a lesson the hard way."