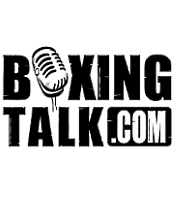 Over the past week, two Hennessy Sports fighters have been rewarded for their Championship performances. Junior Witter has been named as Europe's best champion, whilst Carl Froch has been installed as the WBC #3. Witter was named as the European Boxing Union's title-holder of the Year at the Governing Body's recent General Assembly in Serbia and Montenegro. He has now successfully defended their light welterweight belt against Krzysztof Bienias, Andreas Kotelnik and Colin Lynes.
The 32-year-old from Bradford saw off fellow Brits Alex Arthur, (super featherweight), Michael Hunter, (super bantamweight), and David Haye, (Cruiserweight), to land the award.
"Junior is a top, world-class fighter and I don't feel he gets the recognition he deserves, so this is a nice endorsement of his both his achievements and his talent," said his promoter Mick Hennessy on hearing the news.
"He has been an outstanding triple champion. During his European reign he has also defeated the world-class Lovemore N'Dou in style, becoming the first ever to put him down, (twice)."
Meanwhile, Witter's teammate Carl Froch has taken another step closer to world honours.
His reward for becoming the first ever to stop long-term rival Brian Magee - whom he spectacularly knocked out in eleven rounds in a defence of his British and Commonwealth titles last month – is a number three berth in the WBC's super middleweight rankings.
Hennessy is confident that he will get his opportunity at the highest level of all in the near future.
"We are going to target the European title for Carl and then a final eliminator," explained the Hennessy Sports head. "Everything should be in place for Carl to be a world champion by this time next year.
"I strongly believe that Carl is the best super middleweight in the world and he will prove that over the next 12 months. He's getting better and better and he picked up some valuable experience in his last fight.
"Styles make fights and when he does meet Joe Calzaghe down the line I think it will be one of the biggest upsets in world boxing.
"People keep writing Carl off and talking negatively about him, but he keeps proving them wrong every time and leaving people with egg on their face. They are going to run out of levels soon. I believe he has the power to take out any super middleweight in the world, including Joe Calzaghe.