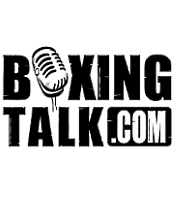 Press release:
Bradford's Junior Witter intends to underpin his position as one of the world's most highly regarded light welterweights by making an impressive defence of his Commonwealth title against South Africa's Lovemore N'dou on Saturday night at the Staples Centre in Los Angeles.
"I have already proved I am the best in Europe and the Commonwealth," began the 30-year-old switch hitter from Bradford. "Now its time for me to showcase my talent on the genuine world scene.
"By beating N'Dou in style I can prove I am up there with the likes of Kostya Tszyu, Floyd Mayweather, Arturo Gatti and Miguel Cotto.
"Particularly if I make him my sixteenth successive KO victim.
"N'Dou has been in with some of the best in the world and no-one has even put a dent in him.
"Lets see how he can handle my power.
"Winning is the important thing; but it would be nice to do it in style on my US debut."
Witter could be back stateside soon, in a marquee fair.
"I am ranked at #3 by the WBC," he explained.
"The #2 Branco was supposed to fight me on this show but pulled out, so he should lose his ranking.
"That puts me in line to fight the winner of champion Gatti and #1 ranked Floyd Mayweather.
"They are meant to be getting it on in the summer, so by the end of the year you could be seeing me in a world title challenge."