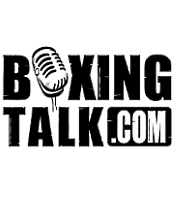 PRESS RELEASE:
Bradford's Junior Witter will meet Italy's Gianluca Branco in a final eliminator for the WBC light welterweight title once he has successfully defended his British, Commonwealth and European crowns against Colin Lynes at the York Hall in Bethnal Green on October 21st. Whilst the Lynes fight – promoted by Matchroom Sports - has been scheduled for a while now, the WBC's decision to mandate a contest for the right to fight their champion Floyd Mayweather was only made today, (October 6th), at their annual convention being held in Cadiz, Spain.  
"This news means that Junior is rapidly closing in on a super fight against Mayweather, one of the world's best pound for pound fighters," said promoter Mick Hennessy, who is in Cadiz representing his boxers.  
There was more good news for Witter. The WBC also decided that if a purse bid were required to establish who had the right to promote the fight against Branco, he would be entitled to 60% of the winning offer.  
"Normally, in this situation the winning bid is split 50-50 between the two co-challengers for the mandatory position," Hennessy explained.  
"But after a vigorous discussion between the WBC, Branco's promoter and Hennessy Sports, it was agreed that the split would be 60-40 in Junior's favour.  
"This is in order to reflect the fact that Junior has already won a WBC eliminator – when he dominated the world class Lovemore N'Dou in Los Angeles in February, scoring two knockdowns on the way to a sensational points win.  
"When you also consider Junior's recent performances, his loyalty to the WBC and the fact that we have requested final eliminators for him in the past, it becomes even more evident that he deserves the bigger share."  
Witter, of course, first has to get past Lynes, who fancies his chances of causing an upset. Last week the 26-year-old from Dagenham stated that it was time for Witter to be beaten by a younger fighter. It is a claim that has been met with derision.  
"Is that all he can say about why he is going to win this fight? Sounds like he is grasping at straws to me," said Witter. "Yes I am older than him, but if anything I will use that as motivation. I enjoy beating young up and comers who think they can take me on; it gives me satisfaction.  
"And after all, I am only 31 – and a young 31 at that. You haven't seen me in too many wars have you? How am I going to get old yet?  
"In fact, I am still improving. I am fitter that I have ever been, faster than I have ever been and packing a bigger punch with both fists. Unfortunately for him, he's going to be finding that out first hand.  
"Hopefully I will peak around the time I get to fight Mayweather next year. I will need to be at my best for that, but I know that if I land flush on him, or any other 140lb fighter, its lights out."  
Tickets for Junior Witter's fight against Colin Lynes at the York Hall in Bethnal Green on October 21st can be bought on 07932 941764.