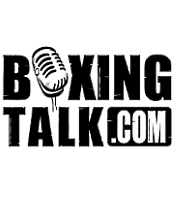 Press release:
Bradford's British, Commonwealth and European light welterweight champion Junior Witter has revealed how boxing has steered him away from the many troubles that beset the youth in his hometown.
"For as long as I can remember there has been tension in Bradford," said the 30-year-old, who defends his European title against Krzysztof Bienias at the Wembley Conference Centre on Friday night's Hennessy Sports 'Born To Do It' promotion.
"There are racial issues. There is fear, ignorance, unemployment, poverty and religious and political extremism.
"A lot of the youngsters in the area find it difficult not to get caught up in it all that.
"At times it threatens to spill over as it did in 1995 with the riots. I know for a fact that kids I went to school with were involved.
"These same kids now spend there days as 30-year-olds hanging around street corners with absolutely no ambition. It is a vicious circle and young people can be so easily led. I could have easily been one of them."
Witter, whose father and mother came over to England from Jamaica in the 60's, trod a different path after a family friend recommended he join a boxing gym.
"I never looked back," Junior added. "I remembered walking in to the Bradford Police Boys Boxing Club and taking to it instantly. 
"It wasn't just about the sport, it was the whole atmosphere.
"There were kids from every possible walk of life. There were Christians, Hindus and Muslims. There were the rich and the poor and the black and the white.
"But none of that counted for anything. The trainer Alec Alan made us leave all of that at the door. Once we were inside that gym we were all equal, we were a team.
"And I know for a fact that being at the gym changed all of our outlooks.
"Alec Alan gave us guidance and kept us all on the right track. We all gained a lot of knowledge and self esteem.
"That is why it annoys me when people try to knock boxing. No one sees this side of the coin; the grass roots of the sport.
"At a very early age boxing encourages cultural integration. It teaches kids to have respect for each other and that there is no place for bullying in society.
"It also promotes discipline, a hard working ethic and takes kids off the street.
"This is why it also aggravates me when I hear the BBC is pulling out of the sport.
"They plough fortunes into football, which we are already saturated with, when boxing produces similar viewing figures at a tiny fraction of the cost and benefits the community."
Junior, the youngest of four brothers and a sister, added: "I am going to be challenging for the WBC title next year, make no mistake. 
"People are going to look at that and think that is what boxing is all about for me.
"Whilst, however, I desperately want to be a genuine world champion, there is more to it. I also value boxing for the person it has made me."