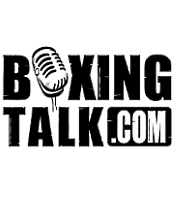 Press Release:
Junior Witter amd Colin Lynes both made the 140-pound weight limit with five ounces to spare on their first try for their European, British and Commonwealth championship bout at the York Hall in Bethnal Green on October 21, 2005. Witter said he intends to win a genuine world title within his next three fights.
"This is going to be a massive 12 months for me," Witter said. "Everything I have ever aimed for throughout my career, everything I feel I am capable of achieving, is now within touching distance. I plan to be a world champion within three fights.  If he beats Lynes, next up will likely by Gianluca Branco in a WBC eliminator that could lead to a bout against Floyd Mayweather. "I am not going to sit here, waiting for Ricky to finally fight me," Hennessy Sports promoted Witter explained. "I don't need to. I'm going to go out there and win a world title of my own in the fastest time possible. On the undercard, English super featherweight champion Roy Rutherford, who weighed in at 129, will defends against a ripped and highly confident Billy Corcoran, also 129.
Tickets for the Witter-Lynes event at the York Hall on October 21st being promoted by Matchroom Sports in association with Hennessy Sports can be purchased on 01277 359900. Sky Sports 1 televise.