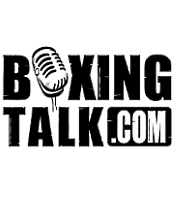 By Cory Rapacz
Undefeated pound-for-pound star "Pretty Boy" Floyd Mayweather, Jr. took part in a conference call on Wednesday immediately following a scheduled press conference his next opponent, Arturo Gatti.  The problem was that Gatti, said to be ill with a stomach virus, failed to show up.  Over the last couple of years we have seen Mayweather criticized by the boxing media for being an unreliable media recluse, but today it was Gatti's failure to appear that gave Floyd inspiration for some sharp words.
When Mayweather was asked about the absence of Gatti at this morning press conference he said, "he's nervous.  He's scared of me.  I pleaded no contest just to get this fight, and I was not guilty."  Mayweather, of course, is referring to his court appearance last month in Michigan where he pleaded no contest to criminal assault charges. 
Immediately after Gatti finished off Jesse James Leija in his last bout, a clash with Mayweather was all anyone thought about for these two fighters.  Numerous reports surfaced that the fight would not happen and Mayweather took a lot of the blame due to his legal problems.  However, he sees it differently.  "I feel disrespected.  When a guy disrespects me I punish him.  I'm truly upset.  This guy has been trying to get out of the fight the whole time," said Mayweather today.
Before the fight had even been signed, Gatti publicly commented about the fact that Mayweather had several personal and legal issues that could prevent the fight from coming off.    "Why is he worried about my personal life?  I don't worry about his personal life.  It's not like I'm gonna bring a gun or a knife in the ring.  At the end he's gonna feel like I brought a gun or a knife."
Some boxing experts and fans believe that even though it is Gatti who holds the WBC junior welterweight title for which Maywaether is challenging, this bout could turn out to be somewhat of a mismatch in Mayweather's favor.  Many believe Gatti has little more than a puncher's chance to hand Mayweather the first defeat of his career and some don't even give him that.  "I got a better knockout ratio than this guy.  He couldn't knock Manfredy out, but I knocked him out.  At 140, I'm a lot stronger.  I feel good.  I can't see myself losing in front of my kids."
When asked about his plans for training camp, Mayweather said, "I can go to any boxing gym, and that's my training camp.  Guess why?  Because Arturo Gatti ain't nothing but a heavy bag.
Mayweather also added his prediction for how the fight will go.  "If he comes to fight, he gets knocked out early.  If he boxes, he gets punished.  I think he's a bum.  He's a C+ fighter I'm an A+ fighter.  I have no respect for him."
With many not expecting Mayweather to slip up in his next fight, a question was raised about his post-Gatti plans.  Mayweather said, "First of all, after I beat him I got to have a big party on his turf.  Then I'll look for a fight with Oscar De La Hoya.  I will move up to 147 to test my dad's training skills against my boxing skills."
Mayweather seems to be an inspired fighter for the first time in a long time, but only time will tell if his performance in the ring will back up his strong words from this afternoon.