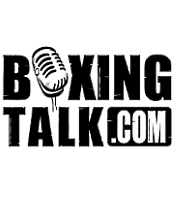 Junior middleweight kingpin Ronald "Winky" Wright told Boxingtalk.com that unless Floyd Mayweather Jr. agrees to a 50-50 purse split, he can "forget about fighting me on November 12." Wright stated, "I didn't go looking for him, he's come looking for me and if he wants to fight me on PPV November 12, it's got to be 50-50." Wright doesn't want to hear about the risk Mayweather would be taking either. "People look at that and say, 'yeah Floyd is moving up all the weight and he's taking all the risk, but it's a risk for me too because after I'd beat him people would say it what I was supposed to do. I have nothing to gain by beating him. Look, I'll fight him but if it's not 50-50 down the middle on everything he could fight someone else. After my fights with Shane Mosley and the fight with Tito Trinidad that generated way more PPV's than his fight with Gatti, it has to be 50-50, otherwise it's not worth it to me." Regarding the $6M that was already refused to fight Oscar De La Hoya. "Look it's negotiation and when we were ready to keep talking to make it happen, Oscar said he wasn't fighting for the rest of the year, but if he's fighting on May 6 and he wants to make a fight, here I am." 
Editors Note:
Wright's demands for the Mayweather fight could open the door for promoters Bob Arum and Don King to 
begin
discussing the possibility of Zab Judah-Floyd Mayweather on November 12.