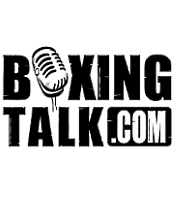 The WBA apparently doesn't think the Jermain Taylor vs. Winky Wright winner is worthy of being called the middleweight champion-- the sanctioning body has decided not to sanction this weekend's bout and may be posed to strip Taylor over something he didn't do.  The problem is that the challenger,Wright, refused to pay the WBA's request of over $100,000 in  sanctioning, and as a result, the WBA intends to penalize the champion, Taylor, for Wright's behavior even though Taylor's representatives put in writing that the champion was willing to meet the WBA's demand for more than $50,000 in sanctioning fees. The WBA, however, wanted almost twice as much from Wright compared to Taylor in order to sanction the bout.  In a letter to Scott Shaffer, DiBella Entertainment's lawyer, the WBA wrote, "even though you indicated on behalf of Jermain Taylor and Mr. DiBella that your camp is willing to provide some of the necessary information and the share of the fees requested attributable to the champion's purse the WBA simply cannot sanction the fight as a championship bout without satisfaction of all requirements necessary from both camps."
Since Taylor beat Hopkins in their rematch last December, he has had nothing but trouble from the WBA, who took him off their list of champions earlier in the year at the request of the promoter's of Felix Sturm, the WBA's regular champion. Sturm did not want to fight Taylor in a ring, turning down DiBella's  offer, and apparently is trying to gain recognition from a back room in Venezuela instead of in the ring.  DiBella threatened to sue the WBA, and Taylor was restored, but now there is trouble again. "It seems like the WBA has some sort of weird agenda to help Sturm, but if they don't want to sanction this fight, we dont need them to let people know who the real champion is," said DiBella.
While the WBA stopped short of stripping Taylor, today's letter to Shaffer cited a rule saying a champion loses his title for fighting in a non-sanctioned bout. Meanwhile, the WBC title will still be on the line, and because Wright also refused to pay the WBO, that title will remain with Taylor if he wins or draws, but will become vacant if Wright wins.
REMEMBER WHERE YOU HEARD IT FIRST!
Send questions and comments to: gleon@boxingtalk.com