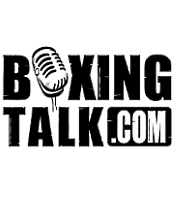 "THIS incumbent is staying in office!"
Press release:
Winky Wright, the first undisputed super welterweight champion in 29 years and the first-ever three-belt 154-pound world champion, arrives in the fabulous Las  Vegas tonight to begin his last 10-days of training before his world  title defense rematch against two-time Oscar De La Hoya  conqueror Sugar Shane Mosley. 
"Shane is going to find out that it isn't the trainer he should have changed for this fight, but the opponent," said Wright from his St. Petersburg-based training camp.  "I am coming into this campaign with bipartisan support from my left AND my right.  THIS incumbent is staying in  office!"      
The  Wright and Mosley rumble takes place Saturday, November 20 at Mandalay Bay Resort  & Casino.  Promoted by Gary Shaw Productions,  LLC, the world super welterweight championship will be televised live  on HBO, beginning at 9:45 P.M. ET / 6:45 P.M. PT