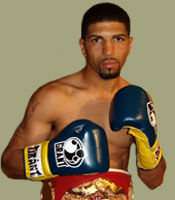 Boxingtalk.com has been informed that Winky Wright has signed a deal that will allow Golden Boy Promotions to co-promote his June 17 bout with undisputed middleweight champion Jermain Taylor. Gary Shaw Productions has represented Wright for his last couple of fights, but will no longer be involved with Wright's dealings. Much more to follow, including a full exclusive interview with Wright.
REMEMBER WHERE YOU HEARD IT FIRST! (11:19 PM EST)
UPDATE:
Moments ago Gary Shaw informed Boxingtalk.com that Wright's long term advisor and attorney Jim Wilkes has stepped down and will no longer represent Wright. More to follow.