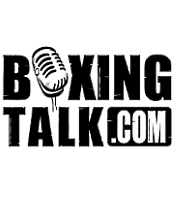 Boxingtalk.com recently spoke to current NABF Heavyweight champion DaVarryl "Touch of Sleep" Williamson about his upcoming match against former WBO Heavyweight champion Wladimir Klitschko in the main event of what should prove to be an exciting triple header slated to take place at the Mandalay Bay on October 2, televised by Showtime. For both combatants this match will probably be the rejuvenation or end of their respective careers. Or as Williamson puts it "We are still in ICU in terms of us in the division. But we can give ourselves a heartbeat, a pulse and all of that in this fight. We can both do a lot for ourselves by winning this fight". Not only is this match up intriguing in the sense that both fighters pose extremely devastating one punch knock out power while boasting some of the highest knockout ratios in the sport, but this is also the most educated Heavyweight match up in history with Klitschko 42-3(39) holding a PhD in Sport Science and in Philosophy while Williamson 20-2(17) has a master's degree in Administrative Services. In this one on one exclusive we pretty much covered it all, from his loss to Mesi, his two most recent wins, and his promotional free agent status after this fight in which he feels promoter's including one that he has dealt with in the past will come running. "When I win I won't have a promoter, I won't have a manager, I mean I will be free. Somebody is going to come see me at my house in Colorado with a bag of money saying DaVarryl "let's do business". And I know that if you really didn't believe in me before, you really are going to have to come to me with two bags of money"
RC: DaVarryl give us your thoughts on your upcoming match against former WBO Heavyweight champion Wladimir Klitschko which is set to take place October 2nd?
DW: My first thoughts are… I am just elated. I am extremely excited, I thought about the opportunity about the possibilities of me competing against a guy of Wladimir Klitschko's stature in the sense of not only what he can do and but also what he has already done. He is the former Heavyweight champion of the world, it is an excitement that makes you just want to go out and do flips and cartwheels. You don't know what is going to be the outcome, but in life when you have given so much to the sport of Boxing, of yourself, of blood, sweat and tears you feel deserving of an opportunity such as this magnitude to perform and to produce. It is a wonderful opportunity.
RC: Give us your take on his April 10th performance against Lamon Brewster?
DW: I thought he had a good performance. Actually he was beating Lamon Brewster considerably from pillar to post. Lamon Brewster has a heart out of this world that's relentless, he would not be denied and that showed the difference in the fight where Wladimir supposedly ran out of gas or maybe he got hit. Who knows what was going through his head, I am not a psychologist so I had no idea what he was experiencing. It look like he was doing very well and when things wasn't going very well he seemed to loose his confidence and their was some uncertainty, and it just seemed as if he lost it mentally and he lost the desire to keep going and keep up with what he was doing.
RC: What do you think of him as a fighter, not judging him solely on just his last performance?
DW: He is a very very dangerous fighter, if his mental game is on then his physical game is definitely on. Even if his mental game is not there, I mean if he is not prepared to do the distance, you know how sometimes maybe guys have in their mind and I am not saying him, but some guys say to themselves "I am going to knock this guys out in three rounds" Then if they don't get them out in three rounds they start second guessing themselves, and sometimes they kind of screw themselves mentally and they feel their chances aren't that good anymore.
At times I thought he looked brilliant, he just seems to run out of gas. He is the better of the two in my opinion, even though his brother Vitali is the champion, and when I say that I mean skills wise. I just think he brother has a little bit more heart. I want Wladimir from the first punch to say to himself it is not happening here. I want him second guessing and third guessing himself until he is just out on his back.
RC: Do you think that they are pretty much looking at you as a comeback fight for him to gain his confidence back so to say and or do you think they are looking at you as do or die opponent in which he has to bring his "A" game if he wants to win?
DW: Absolutely Ray, I think this is a do or die for both sides. We are both going to have our highneys on the line. The mistake he made was signing the contract to fight me. Their is nothing he can do, there is nothing his trainer Manny (Emanuel Steward) can do for him because he has to get in the ring, it is too late. He signed to fight the wrong guy at the wrong time. It is just not a good fight for him. I am assuming he is going to bring his "A" game. In terms of films, I am not necessarily watching the films that he lost; I am watching the films that he won because that is who I am going to expect. I am expecting the best Wladimir Klitschko that we have ever seen. He is going to have to be at his very very best to beat me, and if he is anything short of that he can't expect to win. This is a fight that I have to be better than when I beat Andre Kopilov, It has got to be better than when I beat Greg Dial, better than when I beat Antuan Shazell , Corrie Sanders, and Dale Crowe. I have to be at my all time best. If I think for one second that I can be as good as when I fought any of those guys then I have already lost, because if I feel that I got to perform two octaves above that to win against this guy. I have to be at my very very best to be victorious that night.
RC: Since your disappointing lost to Joe Mesi you went on to fight Kendrick Releford 10-4-1(5) who despite his record, many consider a very good heavyweight, then on to Eliecer Castillo 26-4-2(14) and now on to Wladimir Klitschko, have you made the type of progression that you wanted going into a big fight like this?
DW: (Confidently) I think so! We really think that the fight was there back…..now I am talking about in terms of progression when we fought Joe Mesi, we made some huge progression throughout that camp. So I was really taken back because I didn't get a chance to show any of the things I learned that my coach George Durbin and I had worked diligently on. Then we were suppose to fight Eliecer Castillo in January and he pulled out a week before the fight, somehow he still appeared on the card and I have no idea how that happened, so I am assuming that Team Castillo wanted to get a good look at me to make sure that the guy that got knocked out by Joe Mesi was still that guy. Kendrick Releford gave me all I can handle and I had to take it to another level in that fight to be victorious.
I think the Releford and the Eliecer Castillo were very good fights to get back to a fight of this magnitude. I think they were the right fights, and the right competition doing the rounds that I did; we did nine rounds with Kendrick and we did twelve rounds with Castillo, that's 21 rounds so I think that was a good piece of boxing. I obviously would have liked to gotten a fight over the summer with the Ray Mercer fight but he pulled so here we are, that is how this game works.
RC: How you figured out exactly how you are going to approach this fight? And going into training camp is his punching power a big concern for you?
DW: Yeah, we already figured out two or three different ways of how we are going to start it out and we are just kind of leaving those options open. I can't tell you about them (Jokingly) because if I tell you then I will have to kill you. My coach George Durbin and I we have figured out couple different ways on how we are going to approach it and we are going to stay with that. We are going to leave everything else open to see how the fight comes to us. If he goes one way, we are going to do it this way. If he does this, we are gong to do that.
He is a very dangerous skillful big man that actually has some skills. So it is not just that he hits hard and he is clumsy guy, he is a big skilful fighter that has finesse and technique. So it is going to take everything in my will power to get past that to get to that sweet spot. So we are looking at this fight a couple of different ways.
RC: In your last few fights you have enjoyed the height advantage; Wladimir Klitschko is 6'7" how do you plan to deal with his skills and his huge height advantage?
DW: He isn't the tallest opponent that I faced, Corey Sanders was taller than me, Antuan Shazell was taller than me, Andre Kopilov a big Russian guy himself was 6'7", 6'8", I love the tall guys. For some reason man….you see I am naturally an athlete, some of these guys are trying to be in terms of using their limited athleticism. I am naturally talented, so I will be able to make the difference. That is how I came so far in such a short time in the sport of boxing. So once again I am elated to fight a guy as tall as he is because this is a showcase, this is a showcase fight on Showtime and I appreciate him signing on it to allow me to showcase my talent.
RC: When will you begin training for this fight?
DW: I have already begun training, this is the way it works Ray…. let me take you back just to get you where I am, pretty much my mindset. When I lost to Joe Mesi back in September of last year, we took some time off; I took a trip with my family to Disney World and those kinds of things. Then when I got a call to possibly fight Eliecer Castillo, in November I started training, I was getting ready for an early January fight with Castillo; he pulled out one week before the fight then that is when I got Kendrick Releford at the last minute. I beat Releford, then we were suppose to fight Eliecer on March 27th, so we knew we had to be better than that to beat Castillo, that fight got pushed back from march 27yth to April 17th, so I just kind of kept working at it and kept working at it I won that fight then I moved on. No sooner did I get a chance, I had two weeks to enjoy that win of being the new NABF champion, here comes Ray Mercer. So we were supposed to fight him June 8th so that took away my whole month of May, of taking off time, to get ready for that fight. That fight gets pulled from me about ten days before the actual fight. So then after that, they were telling me that I can get a date in July, on the 20th or something like that so I can take a couple weeks off and get right back to work. Then it was a possible fight with Samuel Peter on August the 5th or whatever, that didn't work out because of the financial terms so we passed on that. Then they were saying that I can possibly fight in late August so I have always been training and I never really had my break in the summer time like I really wanted, but I am glad because things just worked out because now I have a huge fight and I don't have to kill myself to get in shape for this fight. I am already in shape. I could fight a 12 round fight in 10 or 14 days from today.
My coach has it all planned out how we are going to do it so we are just pacing ourselves in the gym. He will say we are not going to wear gloves today or tomorrow. So we will do push up or shadow box, we wont even put the gloves on or the hand wraps, we will do different types of things for 45 minutes or a half hour and we will get out of their. We just have a very very good team. My weight, strength and condition coach his name is Kevin Deaton, he is doing a fantastic job on my body sculpting to make sure that I am going to look like a black Bruce Lee when the fight start. So that is what I am hoping to accomplish in interim. We are not taking a sabbatical; we are actually doing things that are going to be very very good for the fight. Each time possibly the fight was going to be on September 25th, now it is on October 2nd so each time I tell my team it is a different date he says "Good, good because now we can do this, and now we can add this in. I thought we didn't have a enough time to put in this in their, and now we can add this in" I mean I didn't know it was so hard to climb a rope in an elementary school gym, I mean I forgot how hard it was as an adult. I hadn't done it in years and it is like my god. I am using muscles that I didn't even know I had. Everyone on my team is just happy, it is a buzz of excitement and you can see it in your coaches eyes you can hear it in your assistant coach's voice. Everybody is real really excited, however because we been through this it is easier it is easier to put our poker face on during this time. Do you get what I am saying?
RC: Yes, I think this is a great opportunity for you to redeem yourself and you need to step up to the plate, take advantage of the situation and make this the turning point …
DW: (Cutting in) I agree with you Ray, I couldn't agree with you more. This is it man, the Joe Mesi fight was one thing but this fight is a whole different game and because of that lost…. (Rhetorically) Do you think I would have gotten this fight had I won that Joe Mesi fight? No probably not, so that lost really helped me because I would never want to be in Joe Mesi's position today, if I knew that I could have won that fight and be damaged goods or having some sort of health or suspension process indefinite in terms of possibly……whatever it is he is experiencing, I mean I wouldn't trade positions with him, I wouldn't trade them then and I wouldn't trade them now because that is what makes me me with the hardship that I had to endure to become the person that I am.
RC: DaVarryl at age 36 you are running out of time, and you yourself mentioned earlier that this is pretty much do or die situation for you and Klitschko both, with that said, will October 2nd be the resurrection of "Touch of Sleep's" Career?
DW: (Jokingly) I SURE HOPE SO! (He begins to laughing uncontrollably, then pauses and gets very serious) absolutely, Absolutely, ABSOLUTELY! This will definitely be the resurrection. For all of the people who didn't know Touch of Sleep this will bring instant super stardom along with all of the bells and whistles. It is like having a graduation diploma. It has all of the rights and privileges of winning a fight like this. So I definitely believe and know that I am going to be victorious, somehow, someway I am going to find a way to win this fight, and I am going to look good while doing so.
There is a guy I know who wrote a book called Doing well, while doing good, and I kind of want to burrow a phrase from him. I want to do well while I am doing good, I want to look good and do good and look like I am going to win from the word go. That's from the word go until the last sound of the bell we are going to do ten rounds or less and we are going to make it happen, I am going to make it happen, team touch of sleep is going to make it happen this time Ray.
RC: You said ten rounds, does that mean your titles (NABF Heavyweight Title and WBO Latino Heavyweight Title) are not up for grabs?
DW: No my belts are not going to be on the line, now that the WBC and NABF parted ways, no one is going to really want to fight for the NABF because it doesn't guarantee them a spot in the top ten in the WBC rankings. Timing is everything Ray, check it out: I lost to Joe Mesi and I am back on Showtime as the main event in Las Vegas, Nevada a year later. Who would have ever dreamt or thought that, at 36 years old I am right back in the thick of things. I won the belt from Castillo and now the NABF and the WBC have kind of parted ways, I was ranked number 10 now I am ranked number 11, so they can't ranked me like that and take the ranking from me because they will embarrass themselves if they try to drop me to like #15. So now winning the NABF title would not warrant a prestigious ranking in the WBC because they are not the brother and sister type sanctioning body like the USBA is to the IBF, the NABO to the WBO, and the NABA to the WBA. Those other organizations still work together, so I feel very privileged and honored. Reason being is
Just to have won the last NABF championship before they parted ways with the WBC and that is history in itself.
This is going to be the most highly… it is like the battle of educations, the battle of brilliance in the classroom or outside the class room. He has a doctorate (PhD in Sport Science and in Philosophy) and I have a master's degree so this is going to be the most educated Heavyweight fight ever. So their will be more smarts in the ring than their ever was before, so theirs lots of angles that they can use to approach this fight to really make it happen.
I don't know if you can hear it in my voice, this is exciting, my NABF is not going to be on the line mainly because he doesn't want to go twelve rounds so that in itself is telling me something and the NABF would not sanction it if it is not twelve rounds.
This is just a big mistake by Team Klitschko for putting their names on the dotted line for this guy; they should have picked someone else. I know for a fact if they wanted to win they should have picked someone else.
RC: This match would have been good for an eliminator match so that the winner can…
DW: He didn't want to go twelve rounds. If he was certain that he is going to win this fight or knock me out or whatever, then why didn't they make it twelve rounds? This is not going to go ten, so whether is scheduled for ten or twelve it doesn't even matter. But what I am saying is I think the ranking will still be in place because it is such a prestigious fight. It is a television fight; it is a fight out there where all the movers and shakers are going to be. So whether it is a ten rounder or eight rounder or six rounder it is going to be a good fight and the winner of this fight is going to catapult himself back into the thick of things. We are still in ICU in terms of us in the division. But we can give ourselves a heartbeat, a pulse and all of that in this fight. We can both do a lot for ourselves by winning this fight, I am willing to do the work that it takes, I don't know if he is willing to do the work, I don't know if he is willing to pay the price to be victorious because he is going to have to be better than he has ever been before to beat me that night.
What I like about this fight is Klitschko is way more popular than Joe Mesi, Mesi is only known in Buffalo, NY. When you go outside of Buffalo there is not a sole that knows him, they may have heard of him but they don't know who he is. Klitschko hasn't had two stellar performances in a couple of his last outings but he is still known world wide.
RC: What will be your promotional status after this fight? And does Gary Shaw have and options on you after this fight?
DW: (Starts to laugh) No he does not. You know what is nice about this Ray? I am going to tell you how good God is man, not that I am in church every weekend or the Mosque every other weekend but it is nice because there are no options for warriors boxing. This fight will satisfy our commitment. There are no options with Gary Shaw in this fight. When I win I won't have a promoter, I won't have a manager, I mean I will be free. After this fight somebody is going to come see me at my house in Colorado with a bag of money saying DaVarryl "let's do business". And I know that if you really didn't believe in me before, you really are going to have to come to me with two bags of money. So therefore, once I win this fight everything else will come; all the rights and privileges once again will be in place.
RC: That goes to show, if none of the parties involved tried to tie you up going into this fight, they must flat out be expecting you to get knocked the F*%K out….
DW: (Cutting in) Exactly! The fight is in Vegas, they figure why not gamble while we are in Vegas, I mean why not? It is sin city, you mean to tell me that Gary Shaw is right and all of this people have always been right?
RC: DaVarryl, How does that make you feel that promoters in general are very smart and always try to cover themselves so that they can always have a piece of the pie and for you to be a completely non-obligated after this fight, knowing that they are obviously expecting the worse for you, how does that make you feel going into this fight. Does that give you in any extra added motivation to know that you can be a free man at the end of the road?
DW: Man who are you telling, after being victorious I know everybody is going to come running. The Lou DiBella's, the Gary Gidelson's, who is my former manager, I mean I never really had a manager I grabbed one when I was like 17-1, so therefore he was a guy who saw an opportunity to build on something that was already kind of in motion and with Lou DiBella it wouldn't surprise me if he called me and said "Hey man, I made a big mistake or whatever." I don't think their pride and ego is bigger than any of this for them to say ":Hey man, I was wrong, I thought you were done and you are back to life and these things happen with the Joe Mesi fight and who knew you would be back?" What my manager was saying is he loves me and he likes me and he wishes me well but he really couldn't considerably see a way for me getting back into this thing. He obviously didn't see the Eliecer Castillo fight, he obviously didn't see certain things happening, obviously he couldn't foresee any of this to rub his crystal ball and say "hey we can get back into it, we are going to have to take some risk but we are going to get back into it."
You see what is nice about this is that sometimes in life you make decisions and you tend to work your butt off if you made a decision. Like say for example, if it was your idea to pain the house in the basement you are going to put your back into because it was your idea. If it was your wife's idea to paint the basement you are still going to do a good job but I don't know if you are going to put the love in to it because your idea does certain things for your motivation. And that is for whatever reason it maybe whether its chores, the yard or whatever.
Basically right now I am in control of my career, I say yes or no and this is the right guy or wrong guy and I love the fact that I can do that and I loved it from day one when I was able to say I know who I should be fighting and when I should be fighting. Klitschko is a fight that I have wanted, we obviously wanted it when he was a champion, but it was a fight that we wanted some time ago and Team Touch of Sleep couldn't be happier.
CLICK HERE FOR THIS MUST READ EXCLUSIVE INTERVIEW
Send questions and comments to: rayocampbelljr@hotmail.com