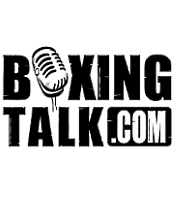 This week sees something quite big happen in regards to boxing in Britain. Terrestrial television, roughly the equivalent of "Network" TV in America, is returning to the sport here in the UK. This is similar to when NBC started showing boxing in the US a couple of years back; it provides a much larger audience base than what one gets with subscription, satellite or cable television broadcasts.  Specifically, ITV has committed to a two-year deal with Frank Warren's Sports Network company and the first benefactors of this arrangement will be the British Heavyweight scene. In the rest of the world, the heavyweight division is in the doldrums due to the lack of any dominant American heavyweight coming through.
At the highest levels, the division is currently run by a Ukrainian, Vitali Klitschko and a Puerto Rican - American fighter, John Ruiz, who has won the title, lost it and then regained it more times than I can remember. His latest title was given back to him by default as James Toney, who could have set the game alight, failed a post fight drug test.   In Britain however, we have a very good heavyweight matchup this weekend and all eyes are turning Bolton's Reebok Centre in the north of England. On Saturday night, that's where a great domestic heavyweight match will take place between the undefeated British Champion Matt Skelton and a former holder of that title, Danny Williams. Fans here have been waiting for this fight to happen and it truly has captured their imaginations.  
The defending champion, Matt Skelton, never had an amateur fight in his life, but is on an amazing ride through the division especially when you consider the quality of opponents that he's beaten. They may not be names known the world over, but in Britain, those opponents were expected to beat Skelton.   In the opposite corner is the former British Champion and nearly man, Danny Williams. Throughout his career, Danny has always promised but in reality has failed to deliver. Even as an amateur, he had the reputation of not quite coming to the table. People go on about Williams, saying that he's the best thing in Britain since Lennox Lewis, but if you check his record at world class level, who has Danny Williams beaten?   You might jump up and down and say "Mike Tyson!" But let's put that fight into perspective; we recently saw what happened when Mike Tyson fought Kevin McBride, the 154th ranked heavyweight in the world. Anyone who gets past two rounds with Tyson knows they're going to beat him. It's true that Danny did weather the storm for two rounds but standing in front of him was a shell of the man who was once the world heavyweight champion.  
If we scrutinize Danny's record, who else has he beaten? One of his few steps outside the domestic level was for the European title and to put it bluntly, Danny got his backside kicked from corner to corner and pillar to post by Sinan Samil Sam. People seem to forget about this fight.   When Danny did get a world title opportunity, not only did Vitali Klitschko beat him, you could also say that he technically ended any hopes of Danny winning a world title. Just after the Tyson win, Danny claimed that he had now finished with the British scene and would never be fighting a British fighter again. A brave statement for a man who's only too pleased now to be stepping back in for the British title.   If you try to analyze Danny's make-up, there are definitely some shortfalls in his ability to become a world class heavyweight or even a dominating domestic champion. Saturday night will confirm if this is the case
or not.  
Everyone is talking about Danny's pledge to go to war with Matt Skelton and the Skelton team will only be too pleased if Danny does come to war. There are alot of questions that should be answered by this contest. Does Danny have the same level of desire to win as Matt Skelton? How good is Skelton's chin and has it really been tested? Can Danny find the knockout punch that has eluded him in his last few fights with British opponents? Has Danny ever really delivered or has he always simply missed the target?  
With Skelton, everyone knows what you're going to get, a workhorse who fights for three minutes of every round. His pace does not slacken for all thirty-six minutes of a twelve round fight and his will to win is possibly the biggest that any British heavyweight has ever had.  
I myself, who has worked with the Skelton team from day one, believe that if Lennox Lewis would have had Matt Skelton's desire and will, he would have been the most formidable heavyweight ever. I think it was Muhammad Ali who once said that a fighter can have all the skill in the world but if that fighter doesn't have desire and a will to win, the skills will mean nothing.  
The question begging to be answered here is will Danny be able to step up to the plate and crush the will and the heart of Matt Skelton? Skelton, we know, will give every effort from the first bell and would have to be carried out on his shield before he admits defeat. Danny William, on the other hand, has quit in previous fights. Everyone seems to forget his first defeat, which came at the hands of Julius Francis. Julius just outworked him and because things weren't going Danny's way, he went into a shell. Danny's loss to Michael Sprott was very similar and although I thought he had actually won that bout, it wasn't a great performance from a man who had previously knocked out Sprott.   Looking over Danny's career, something that really stands out is his indecisiveness. He's changed his manager, promoter and trainer more times than a woman will change her dress trying to decide what to wear out to dinner. Also in his personal life, Danny has changed many of his attitudes and outlooks. He's a man lost in the wilderness and needs someone to bring him in. But maybe it's too late and the time for that has slipped by.   Danny's father dreams of his son becoming heavyweight champion of the world.  
Will that dream live on long after Danny announces his retirement following the sixteenth of July? He has publicly stated that if Matt Skelton beats him, he will retire, which is not a very good approach going into such an important fight. Skelton has not said what he will do if he loses because the Skelton team is not talking about losing. Rather, they're talking about taking Danny to the kind of deep depths that he's never been in before.   Danny Williams may have been beaten by Vitali Klitschko, he may have been beaten by Sinan Samil Sam but he has never had anyone climb all over him for thirty-six minutes and work at the rate of a middleweight, which is what Matt Skelton does.    
The winner of this fight will become a household name in Britain, as many people will be watching the action in their front rooms on terrestrial television. That fighter can probably bask in the same kind of glory as past champions such as Frank Bruno and Henry Cooper, both of whom were brought up through their careers on terrestrial television.   Also on the bill in Bolton is the pro debut of last year's Olympic Silver Medallist Amir Khan. In another bout will be the man who is hunting Khan, Manchester's Craig Watson, competing in his third professional bout. This is a situation that many British fans are already keeping their eyes on as Sports Network will be building and handling the career of Amir Khan and Maloney Promotions will be doing the same for Craig Watson. The two lightweights faced each other in the amateurs not so long ago with Watson knocking Khan down but ultimately losing the fight. In the future, a matchup between the two may very well turn out to be one of the more anticipated showdowns in Britain as Watson has sworn to avenge the defeat.