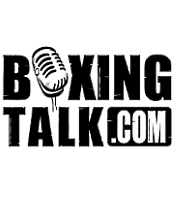 On Thursday, August 12, 2004, it took a Prince George's County, Maryland Jury a little more than one hour to deliberate and return verdicts of not guilty regarding assault charges which were leveled against former WBA World Middleweight Champion, William Joppy by James Ware. Since the time the charges were initiated against Mr. Joppy, he had steadfastly maintained his innocence and indicated that he had never had a confrontation with Mr. Ware at any time nor had assaulted him. The Prince George's County jury unanimously agreed with Mr. Joppy and rejected Mr. Ware's allegations, as well as the remainder of the State's case. Mr. Joppy's long time attorney, Jason A. Shapiro of Columbia, Maryland, had vehemently argued through the three day trial that Mr. Joppy could not have been the assailant due to the fact that Mr. Shapiro was able to provide witness testimony, as well as film of Mr. Joppy showing that he was training at the Round One Gymnasium at the same date and time of the assault.
This case is one of many events that had weighed heavily on Mr. Joppy's mind when he entered the ring on December 13, 2003 in a losing effort against Bernard Hopkins for the unified and undisputed Middleweight Champion of the World. Shortly before this bout with Hopkins, Mr. Joppy learned that his infant daughter, who was left in the care of a babysitter, was actually murdered by a relative of that babysitter. With heartache from the death of his infant daughter and frustration from frivilous criminal allegations made against him, Joppy entered into the ring against Hopkins with many distractions. After losing his WBA Middleweight title to Bernard Hopkins, Mr. Joppy announced his retirement so that he can concentrate on getting his personal life and affairs in order.


Since that time, his daughter's murderer has been prosecuted and been brought to justice, and Mr. Joppy has now been acquitted of all charges which were wrongfully lodged against him. As a result, Mr. Joppy announced on the steps of the Prince George's County Circuit Court that he intends to withdraw his retirement proclamation and resume his career in his quest to once again regain the Middleweight Championship of the World. "I want to go to Conestoga," said William Joppy referring to dream of being inducted into the Boxing Hall of Fame. With that, Mr. Joppy turned to his attorney, Mr. Shapiro and asked for Mr. Shapiro to arrange for him to contact boxing promoters so he can begin his career as soon as possible. "I'm back!," exclaimed a very relieved and now proclaimed innocent, William Joppy.