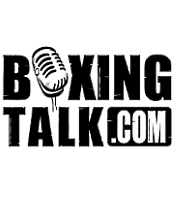 "I want Tapia!"
A few years ago, William Abelyan put his name on the map with a decisive victory over top contender Guty Espadas. Six months prior to the Abelyan fight, Espadas lost a decision to Erik Morales in a fight that most thought he deserved the decision, Espadas went on to TKO Jose Pablo Estrella in his next bout and was basically staying busy while waiting for the rematch with Morales. Then Abelyan stepped into the picture. Taking the fight on short notice and nursing a sore shoulder, Abelyan took the fight to Espadas, dropping him twice in taking the decision. It was a win that should have led to much bigger fights for Abelyan. His name was talked about for Morales, but it was only the beginning of a downward slide in his career due to management problems and outside the ring issues. Now set to return, Abelyan is making a move down in weight to 122 where he is confident that he will become the biggest name in the division.
After Abelyan's performance against Espadas, things did not go the way you might think. He labored on undercards, watching the champions he should have been fighting defend their titles. However, eventually he would get his opportunity, but it was to come almost three years after Espadas. His time came in 2004 when he went up against Scott Harrison for the WBO title. Harrison stopped Abelyan in three rounds.
"Against Espadas, they called me on three days notice," states Abelyan. "I still took the fight despite my left shoulder was hurting. It was hurting me so much that I almost could not take the fight, but I took it anyway. The massaged my shoulder and it stopped hurting enough for me to get in the ring. Physically and mentally I knew I was going to beat him. When I won the fight I was ranked in the top 10, but for eight months I was in the gym killing myself. Everyone was like what is going on with your career, what is going on with your management, they do not want to set up a title fight. You have to fight Erik Morales, because Guty was waiting for Morales. But I was ranked at number six and after eight months they dropped me to number 10. Even when I became number one, they did not get me a title fight. I kept having tune-ups and then I waited an entire year before the Harrison fight without fighting."
"I was not there for that fight," states Abelyan. "My problems with my management had taken its toll. I was mentally drained. I was ready for a world title fight after the Guty fight, but they never got me those fights. Physically I was ready for the fight, but mentally I was not. There was not anyone around me, but that is the past. I am now looking at 122 and I will destroy everyone there."
Ironically, the IBF ordered Juan Marquez to defend his title against Abelyan soon after his fight with Espadas, but even under an IBF mandate, Abelyan still could not get the big fight.
Now with one fight behind him after the Harrison disaster, Abelyan is set to drop four pounds and take on the 122 pound division.
"It will be a big change, but I am confident," states Abelyan. "I am going to go down to 122 and conquer that division. My whole life I have only fought a few times at 122 and I know that I have more power at that weight. I am going to stay in the gym, and lose the weight and I am coming to destroy everyone at 122. All this time I have been fighting at 126, but it is different now. I have changed my management and things are looking on track because they know how to treat a fighter."
Now under the guidance of Gevork Bastrmajyan, Abelyan feels more confident and now has to concentrate on boxing only and not the business of everything.
"Now it is a different story," states Abelyan. "I have real people next to me. They know how to treat a boxer, how to talk to them in every situation. Money is not an issue, and I just have to focus on boxing which is good. I need people like that. My old manager was not like that, he would tell me things that would never happen. Even as the number one contender in the WBO, it took him a year to get me the fight with Scott Harrison. I was in the gym and people were asking, what the deal is. Why are you not fighting. It was such a drain that after the Harrison fight I basically retired. I was finished. But now these guys I have got now know what is going on. They support their fighter."
Moving to 122 sets up a lot of interesting match-ups for Abelyan. Around the division you have names as Oscar Larios, Wayne McCullough, Agapito Sanchez, but it is another veteran that Abelyan would like to take on first.
"I will fight anyone. On one day notice, three days notice, I will fight anyone, but I really want to fight Johnny Tapia. I like Tapia, we are friends but I went to train with him and at 122 he would be no problem. I got the punch, I know how to box. I know I will destroy 122 pounds, and Johnny Tapia because he has the big name. I will fight anyone. I will fight both Marquez brothers, I will go back and fight Harrison if it is offered. Anyone. It does not matter."
Abelyan says he may fight one tune-up fight at 122 before going after the bigger names, but he feels he is ready as of now to make his statement.
"122 will not be a problem. 126 was easy to make for me and four pounds will be nothing to lose in the Las Vegas heat. In about a month I am hoping to get that first fight at 122. I do not want people to take my fight against Scott Harrison and jump to conclusions. There was a lot of issues there that hurt me. It was not the actual fight. Mentally and physically I am ready for 122. Harrison is behind me, that is the past but if they tell to go and fight him again we will go, but I learned my lesson about being prepared physically and mentally."
Wit a new team behind him, Abelyan is ready to march toward another title opportunity, but he does still have some issues with his former manager.
"To Garnick Khachikian, treat your boxer right. Don't talk bad behind my back. Do not say William did this bad, or that bad. Quit crying and treat your fighters right."
His current team also had some comments to add to the story.
"William is under new managers," states Gevork Bastrmajyan. "We are ready to see William conquer 122, and then we plan on moving him back to 126 to take over there. William is a talented fighter and we want him to succeed. He now has a solid team behind him and there are no excuses for not succeeding. He is a good fighter and we want William to hold at least one world title in his career, and we are going to give him that opportunity and more."
Send questions and comments to: stateofthegame@yahoo.com