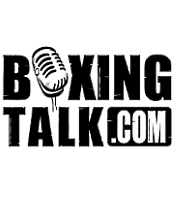 Boxing is a sport of characters.  Some are entertaining to the point where we watch them no matter what, some capture our hearts to the point where we lose our voices cheering them on, some leave us in awe of their talent and some make us scratch our head over the lack of business acumen.  We all have our tastes for boxing, a sport filled with countless characters trying so hard to get a break, yet there are some showing that they may not appreciate the breaks they're receiving.  Somewhere down the line they forgot.  These fighters lost touch with the sport and focused on business.  As unfortunate as it is, we will look at the most recent guilty parties. 
First there's Hasim Rahman, who risked losing his shot at a version of the heavyweight title because he was only getting paid $1.5 million when he was told he would make more money than any other title challenger in history.  Sure he knocked out Lennox Lewis and won the heavyweight title back in 2001.  However, look at his conduct right after he pulled off the big upset.  First he attempted to ignore his contractual agreement to give Lewis a rematch, and then he bolted from his promoter Cedric Kushner when Don King came with the big bucks. This started off a string of lawsuits from Lewis, Kushner and David Tua.  These were not respectable actions by a heavyweight champion of the world.  Rahman got knocked out by Lewis in the rematch and then go 0-2-1 up until 2004.  In 2004 he rebuilt his career by winning five straight, over limited opposition.  He has been given more chances to redeem himself than he many feel he's deserved.  It is good to see The Rock has decided he will fight Vitali Klitschko.  Perhaps he will not disrespect the title once he's won it again and appreciate his spot at the top of the division.
Jermain Taylor has been built up to be the heir apparent to the middleweight division.  His promoters and HBO have built him up to be the man with the best chance to defeat Bernard Hopkins.  So much money, so much time and so many stepping stone matches given top billing, and what is the end result?  Team Taylor refused to give up options on his fights unless their purse is generously raised.  Why is this unreasonable?  Taylor has already made more money than most champions in boxing, he's been given a bigger name in the boxing media than other world champions who fought Hopkins so when he fights Hopkins it can be a bigger fight.  Now it looks as though Taylor will settle with trying to be a titleholder rather than the middleweight champion out of principle. It should be noted that HBO will pay Taylor more money than Golden Boy Promotions is currently offering for the Hopkins PPV, with or without Bernard.
When HBO would only offer a $10-$12 million split for Hopkins-Jones to try to be made, what is the value of the Hopkins-Taylor fight?  The fact is Taylor needs Bernard Hopkins.  Hopkins is the only man out there for him to fight to claim the championship he is supposed to be the heir to.  Hopkins doesn't need Taylor because he's already considered an all-time great.  Hopefully Taylor enjoys the $1.6 million he's going to made for fighting Soliman and whoever because he threw away part of his legacy for two easy paydays. (Editors Note: Taylor and the Trinidad-Wright winner are widely regarded as Hopkins' ONLY two PPV options at middleweight)
Then there's Kelvin Davis, a fighter whose hometown doesn't cover him winning a world title until a few days after the fight.  This fighter represents a few things wrong with boxing.  First look at his former IBF Title.  Someone explain to me how a fighter is thrust into fight for a world title when he was 2-2 in his last four bouts.  How is he fighting for the title when opportunity should have gone to O'Neil Bell, a recent conqueror of Davis?  Nonetheless Davis won the vacated title with an impressive win over Ezra Sellers. 
Now it came time to make his mandatory defense against Bell, which he has no problem making a deal to fight.  After signing the fight agreement, Davis filed bankruptcy and one set of his lawyers deems the contracts he has for the fight and with Don King are invalid.  Following that declaration another attorney contacts Don King and says Davis wants to fight.  So Don King sends Davis a $25,000 check for training expenses, which Davis cashed. Weeks before the fight, Davis and his brother reveal to the press another fight agreement was not signed and DK reasonably wanted another promotion contract signed.  [Editor's note: the contract contained future options, which is illegal in instances of a mandatory bout]. Without contracts signed, DK was not going to stage the fight.  That being said, DK had set it up for Davis set up for big things. If he got past Bell, a unification bout against the winner of Braithwaite-Mormeck was on tap. That would have equaled two decent paydays, television exposure, a shot at the undisputed title, and a legitimate move back to heavyweight. To make matters worse, Davis re-signed with DKP recently.
In the long run, who is suffering the most here?  Rahman will get his chance after they threaten legal action and to bring in Monte Barrett to fight Klitschko.  Taylor will most likely fight Sam Soliman for the vacated IBF Title, unless the Echols-Ikeke winner fights Soliman first, and Davis will most likely get another opportunity for the title against O'Neil Bell.  So who suffers from the actions of these fighters?  Well I mentioned two of them already in Monte Barrett who I feel deserves a title fight a lot more than The Rock and O'Neil Bell who probably should have had his title opportunity several times by now. 
Editors note: Mr. Presnell penned this piece before the Klitschko-Rahman fight fell through.