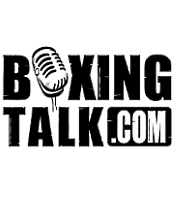 Confusion May Lead To Hopkins-Ikeke!
Howard Eastman, the WBC's mandatory challenger to Bernard Hopkins's middleweight crown is a wanted man these days. So wanted, it appears that nobody in boxing knows who really has the rights to promote him. Several sources have informed Boxingtalk.com that Bob Arum''s Top Rank Inc, who originally negotiated Hopkins-Eastman with HBO, is still claimig to have promtional rights on Eastman. We have also been informed that Arum's rights on Eastman may have been contingent on delivering the Hopkins fight, now an impossibility ever since the pound for pound king decided to sign where the grass is golden. Mick Hennesy of Hennesy Sports in Europe has been saying he's promoting Eastman ever since Team Eastman was ordered to negotiate with Jermain Taylor and just a couple of days ago, sources contacted us stating that Don King Productions is also claiming to "have" Eastman.
With all this confusion over Eastman's promotional status, Oscar De La Hoya's Golden Boy Promotions, may be inclined to contact the WBC and inform the Mexican based organization that they'd love to make Hopkins-Eastman, however, since it is not clear with whom they should negotiate, perhaps they should move on to the next available contender.
One thing is clear, Don King, Bob Arum, Mick Hennesy or whomever else may promote Howard Eastman, should provide the WBC with the proper paperwork in order to enforce Eastman's mandatory position and end this confusion.
As this goes to print, Boxingtalk.com understands the WBC hasn't received any clarification regarding Eastman's promotional status.
Some people feel that Eastman getting bypassed would be ideal for Golden Boy Promotions.
You see Arum had already negotiated Hopkins-Eastman with HBO, so he knows exactly what the financial terms ($6-7M) of the fight are and that could spell disaster in the event of a purse bid. When you look at the number Arum allegedly negotiated and it's not hard to figure out why.
Not to mention the fact that Don King would be able to bid on a Bernard Hopkins fight, something that wouldn't tickle the fancies of Team Hopkins or Golden Boy Promotions.
Ironically, some of these same people feel that several promoters being in a rush to screw Hopkins and Golden Boy Promotions, may have done nothing more than help them get their way.
In the event that the WBC allows Hopkins to bypass Eastman, the WBC's #2 ranked contender is Jermain Taylor, who faces William Joppy on HBO tomorrow night.
If Taylor is victorious over Joppy and doesn't suffer any injuries or cuts on tomorrow night, he still may not be ready for Hopkins in February. Hopkins-Taylor, it sounds really good, but don't hold your breath for this fight in February boxing fans.
In the event that Eastman is bypassed and Taylor is unavailable, the WBC's next available middleweight contender is Kingsley Ikeke, who like Bernard Hopkins, is coincidentally also promoted by Oscar De La Hoya's Golden Boy Promotions.
Obviously, since both fighters are in house,  Hopkins-Ikeke would be a helluva lot easier (and cheaper) for GBP to make as opposed to Hopkins-Eastman.
Boxingtalk.com will continue to keep you updated. We plan to speak with all of the appropriate parties, especially WBC President Jose Sulaiman as soon as we can so stay tuned.
REMEMBER WHERE YOU HEARD IT ALL FIRST! (FRIDAY DEC. 3)

CLICK HERE FOR MORE OF THIS MUST READ REPORT
Send questions and comments to: gleon@boxingtalk.net