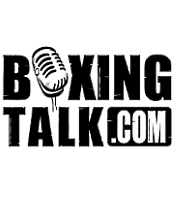 BUSH OR KERRY? WHO CARES? IT'S ALL ABOUT MITCHELL vs. TSZYU! WHO GETS YOUR VOTE?
Election Day on  November 2 may determine who will be President of the United States, but  November 6 will be the day IBF interim  champion SHARMBA MITCHELL and IBF  champion KOSTYA TSZYU finally duke it out  in  their SHOWTIME-televised rematch to determine the TRUE junior  welterweight champion of the world! 
Tszyu, 30-1 (24 KOs), six years into his second reign as world champion, is riding a seven-year, 12-bout winning streak, with 10 of those victories coming by knockout.  Twice, the long-awaited rematch  against Mitchell has been postponed by injury.  Can the 35-year-old world  champion who last fought on January 19, 2003, come back and successfully defend  his title? 
Mitchell,  55-3 (30 KOs), who held the WBA super lightweight title from  1998-2001, before losing it via a knee injury to Tszyu, has reeled off  eight straight victories since returning to the ring in 2002.  Activity seems to agree with Mitchell, this will be his fourth fight of the year, the most he has fought since 1995.  But has he learned the lessons  required to beat the last man to hold the undisputed world  title?  
So who gets your vote?