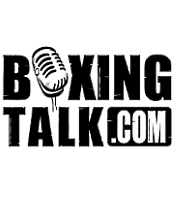 The Gary lightweight sensation has been grabbing the attention of fight promoters and pro sports organizers nationwide. Along with throwing out the first pitch at a recent Gary South Shore RailCats game, White has been offered televised bouts, Including one on the under card of a recent Mike Tyson fight. "I enjoy all the attention for doing my job, but, a lot of times, we forget the people who put their lives on the line for us and our country," White said. "Bringing out all of the fans, guaranteeing a victory and putting on a great show for them is my way of saying thank you to all of those men and women."
White will be the Special Attraction in his first six round bout, with Hammond Lightweight Johnny Novak fighting for the IN.B.A. title in the main event.
Other fighters on the Sept. 17th card include Middleweight prospect Michael Walker of Chicago, Hammond Light Heavyweight Guy Solis, Chicago Cruiserweight Greg Jones and Grand Rapids, Michigan Welterweight Purnell Gates vs. Joseph Pujoe of Gary. "Fight For Freedom" is another example of the kind of top boxing talent found in and around Northwest Indiana, said Octavius James, CEO of ONE IN A MILLION INC., the Midwest's premiere professional boxing team."It takes a special spirit for people to put their lives on the line everyday for us, and when we honor them, we should do so with the best we have," James said. "And, when ONE IN A MILLION does anything, we do it with the best talent and best shows around."
For more information on Jermaine White or Tickets to the Sept. 17th "Fight For
Freedom," call ONE IN A MILLION INC. at 866-438-7372, Star Plaza Theatre Box Office or any Ticketmaster location.
< BR>