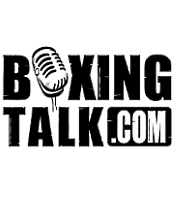 Fans of other sports can often times be described as having a love 'em or hate 'em attitude when it comes to their favorite teams. No matter how badly the Boston Red Sox blow it in the big game or how lousy the Oakland Raiders do every year, the people that support them are going to to cheer. That type of admiration and dedication is something a lot of boxing fans don't have when it comes to their favorite fighters inside the ring. All it takes in boxing is one loss. A single punch that can change the momentum and outcome of a fight will do more damage to a fighters fan base and championship chances than say, seven straight seasons of below .500 basketball by the Chicago Bulls. With a handful of great fights on the horizon, now is as good a time as any to make a list of boxers who are not as bad some people like to say they are.
OVERRATED, I THINK NOT.Ricky Hatton (38-0, 28 KO?s):
The Mancunian Hitman has feasted on a steady diet of older fighters past their primes in guys like Vince Phillips, Ben Tackie and Ray Oliveira but nobody is calling the kid the next Aaron Pryor. Boxingtalk has Hatton ranked #6 in the jr. welterweight division and he belongs there based on his recent work. However, just because Hatton hasn't beaten a superb fighter yet that is no reason for boxing fans to consider him a punching bag in a division that is very rich in talent. Not many fighters in their first 7-8 years have faced that great of competition and Hatton is stepping up to the level of Kostya Tszyu in less than eight weeks. A win over Tszyu would be a surefire candidate for Upset of the Year where as a loss will bring out even more haters questioning Hatton. But let us be reasonable for a moment. Hatton losing to Tszyu is the likely scenario but how does a loss to the champion of one of the toughest divisions in boxing make you a bum? Just something for the haters to digest.
Cory Spinks (34-3, 10 KO?s):
Going 1-1 against the now welterweight champion Zab Judah combined with wins over Ricardo Mayorga and what should have been two solid wins over Michele Piccirillo (a chance most top guys would never take on foreign ground as Spinks did both times) hardly make Spinks just a fighter with a famous last name. Spinks will never get the recognition he deserves from fans because he doesn't punch with any pop and only has 10 knockouts out of 37 professional fights. But the name of the game is to hit without getting hit and although Spinks is not Sweet Pea, he's one of the most awkward and technically sound fighters in the sport. He's also a great guy and he will always be a tough fight for anyone near or above his weight
class.
Oscar De La Hoya (37-4, 29 KO?s):
To say De La Hoya is overrated as a fighter is one of the most ignorant things a boxing fan could possibly say. There's no disagreeing that the Golden Boy has been fighting overweight, however, and that has been one of the biggest reasons De La Hoya has not looked good in his list of most recent fights. He hasn't always been the most dominant fighter out there, but he's won nearly all of his big fights and taken on a handful of former champions and great fighters. One can also make a strong argument that De la Hoya beat Felix Trinidad in 1999 and Shane Mosley in their second meeting in 2003.  De la Hoya's personality may not be liked by all, but his credentials cannot be denied no matter how you look at
it.
Chris Byrd (38-2-1, 20 KO?s):
IBF heavyweight champion Chris Byrd is the perfect example at showing how boxing fans don't care what you've done, but more so in what you're doing. Byrd's last three fights (Fres Oquendo, Andrew Golota and Jameel McCline) have been tough and competitive bouts that could have seen a decision go to the challengers, and that is the exact formula that works against champions like Byrd who can't knock out the big guys. Byrd is unable to silence the critics with knockouts do so and that is something that has plagued him his entire career. But one cannot look past his tremendous heart and willingness to fight anybody. Byrd is the only heavyweight to go to Germany on two separate occasions and fight both Klitschko brothers. Never mind that the Vitali Klitschko fight was on short notice. Nobody's going to call Byrd the next Muhammad Ali, but he's never asked for that kind of recognition. He's a dedicated Christian and family man and great for the sport.  Age is catching up to him though, and once he finally loses a fight clearly the haters will come out of the woodwork and try to downplay everything he's accomplished. That's okay though, because the real boxing fans know that Byrd has been about since day one.
UNDERRATED, YES INDEEDErik Morales (48-2, 34 KO?s):
Despite being a champion at 122lbs, 126lbs and now 130lbs, three reigns that include wins over Daniel Zaragoza, Junior Jones, Guty Espadas Jr., Marco Antonio Barerra, Jesus Chavez, In-Jin Chi,Famoso Hernandez and Manny Pacquaio, Morales is still thought of by some as a lesser fighter than other Mexican greats like Julio Cesar Chavez. He is also one guy willing to fight anyone in any weight class without dealing with promotional problems or purse issues. Morales is a fight fans fighter who continues to add to one of the best resumes of the last 12 years. He may not go down as the next JC Superstar, but there's no argument on earth that can validate Morales being any lower than the top 5 spot on your top 10 pound-for-pound lists.
Bernard Hopkins (46-2-1, 32 KO?s):
Maintaining a winning streak that lasts over the past 12 years in this sport is something that is unheard of in today's sport. Bernard Hopkins has done that and in the process defended the middleweight title a record breaking 20 consecutive times. His journey may not include any Marvin Haglers or Carlos Monzons, but Hopkins has remained consistent against former and future champions such as Glen Johnson, Keith Holmes, Oscar De la Hoya and Felix Trinidad. He lacks the knockout power of a Hagler and the excitement as well, but Hopkins wins and in the end thats all that it takes to make you a great fighter. Hopkins is both great and underrated at the same time and he would give any middleweight at any era a tough time.
Glen Johnson (42-9-2, 28 KO?s):
The first thing people see with Glen Johnson is the number 9, as in the amount of losses he has on his professional record. The truth with Johnson lies in the ring and not the record. At least 5 of his 9 losses could easily have been wins but Johnson never lets the bad decisions get the best of him. He earned Fighter of the Year honors for 2004 for his wins over Roy Jones Jr. (KO9) and Antonio Tarver (W12) to close out the year back to back. Still people like to think of Jones as being washed up and Tarver as being overconfident after being the first to knock Jones out.  Whatever the excuse is, the end result is victory for Johnson -victory that has eluded him his entire career. It couldn't have happened to a better guy and those that have seen more than two of Johnson's fights know that he's all a fighter of the year is cracked up to be.
Jose Luis Castillo (52-6-1, 46 KOs):
Jose Luis Castillo is not a great fighter, but he's proven that he can hang with the stars in his division and even beat a few along the way to a title.  He has quality wins over Stevie Johnston, Joel Casamayor, Juan Lazcano and Julio Diaz along with one close loss - the other not so-close - to Floyd Mayweather Jr. He arguably deserved to win the first bout. His resume will improve with a scheduled fight against Diego Corrales this May, thus proving that Castillo is willing and ready to fight the best in the sport.  The problem that people see with him is his one dimensional come forward, roughhouse style. His weight seems to always be a question with critics too, yet the former Julio Cesar Chavez sparring partner has made a lot of noise in the lightweight division and doesn't get enough credit for his work ethic and his active fighting schedule. A win over Corrales will change all of that.