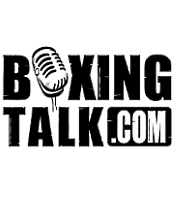 When he left Mexico, in his adolescence, he wanted to be a bullfighter.  By the time he settled in Stockton, California, he worked in the fields picking cherries.  A friend, who was 15 and could not drive, asked Alvaro Lopez to drive him to a girl's house.  Alvaro met the girl's sister and father when he dropped off the friend.  The father was a fight trainer/promoter and the sister became Alvaro's love interest.  The strong looking Lopez caught the eye of the fight trainer and convinced him to try boxing as he began dating the man's daughter, Beatrice.  "I think he was testing" or trying to scare him away says Beatrice.  He passed the test, got the girl and a boxing career rich with memories.
The boxing career had begun and while fighting in front of a majority Native American crowd, someone in the promotion said Lopez was a "Yaqui" Indian to gather a fan base.  During a reunion with his old foe, Matthew Saad Muhammad, Alvaro "Yaqui" Lopez recalled his early days for BoxingTalk. "I only had 16 amateur fights.  I wasn't a good amateur."  So the pro career started in Stockton in 1972.  He began with a 6 round win and fought Jesse Burnett over 8 rounds in only his 4th pro fight two months later.  No doubt, from the beginning, Yaqui was not going to be denied as being one of the toughest of his day.  With a record of 31-3 Lopez was left the west coast for his first time and traveled to Denmark to challenge John Conteh for the WBC Light Heavyweight belt.  A narrow, split decision went Conteh's way and Lopez returned to home and started over a month later.
Yaqui knocked out eight of nine opponents and was awarded a chance for the WBA title against Victor Galindez.  Galindez prevailed over 15 rounds.  Lopez won five straight, including a TKO over Mike Rossman, before getting another shot at Galindez in Italy.  Again Galindez defeated Lopez over 15 rounds.  Yaqui was 0 for 3 in world title bouts, but despite his propensity to facial cuts, was still considered a very tough and worthy contender.  Already having two losses against one win with Jesse Burnett, a fourth bout was set for his return to the ring two months later in July 1978.  Lopez earned the decision and signed to fight Matthew Franklin (later known as Saad Muhammad) for his NABF light-heavyweight belt.
Lopez and Franklin fought in Philadelphia's Spectrum and the bout became part of Philadelphia's legacy of holding the roughest fights.  The rugged bout became nearly inhuman in the 8th round when a hard right staggered Franklin and drove him to the ropes.  Yaqui tasted title belt in his future and wound up with a 64-punch flurry.  Matthew was able to block some, duck some and skip away to other ropes, but Lopez wasn't stopping.  After Matthew impossibly absorbed the amazing onslaught from Lopez, Franklin stepped away and at ring center laughed at Yaqui, then knocked him to the corner with his own combination.  Lopez was stopped as the bell was sounding to end the 11th round with blood coming down his drawn and tired face.  "He got his 2nd wind and I didn't" Lopez says today.  "Matthew told me he'd give me a chance to fight for the world title if he won.  I didn't believe him, but he was true to his word and gave me the chance" after Matthew won the WBC belt.  Franklin changed his name to Matthew Saad Muhammad.   It would be his 4th world title opportunity and would arrive almost two years later in July 1980.  That event would pick up with the same excitement level as their first bout and would follow nearly the same path.  The bout was slightly in Lopez's favor and in the 8th round Lopez stunned the WBC champion and launched another attack.  This time it was a little more conservative.  Matthew would later be quoted as saying, "I was waiting for him to stop, but he didn't slow up".  Matthew would survive and knock down Lopez 4 times in the 14th round in the 1980 Ring Magazine Fight of the Year.  The 8th stanza was Fight of the Year as well.  Yaqui recalled was hurt for the first knockdown, OK for the 2nd one and a little dizzy after the 3rd one but OK but he realizes why the bout was stopped.  "I am proud of both of those fights, Matthew got his 2nd wind in both before I did".  Lopez returned immediately against Michael Spinks and lost in 7 rounds and tried out the Cruiserweight division.
A loss to ST Gordon for the NABF Cruiserweight belt was followed by a win over Tony Mundine and a loss to Johnny Davis.  After 7 straight wins he unsuccessfully challenged Carlos DeLeon and loss to Bash Ali for the "My last fight was in September 1984 for the California state title, 12 rounds.  He was a guy I beat before.  I thought I beat him (in 1984) and when I heard the decision they gave it to Bash Ali.  Somebody else in the athletic commission wanted me to quit.  So that was my last fight.  I didn't do nothing for several months.  Then I told my wife I got to work. I called my friend my friend Ralph (a city councilman) and I tell him I need a job.  How about in the garbage company? I asked.  He called me back in 10 minutes and told me they'll be waiting for me the next morning at 4:30am and that lasted 9 years through the rain and the heat.   I messed my back up in the garbage company, on the job, so now I am retired."
He battled for the world title 5 times and does not show the scars that come with boxing.  In fact, his back injuries came from life after boxing and cause him pain.  At age 54, Yaqui still lives in Stockton, next to his mother and across the street from his father in law.  Yaqui is an expert domino player, his wife and sister-in-law, Judy say he never loses and is able to count the dominos so he knows what is played and available. "I take care of my father in law, he's 81, I get his dog out and take a walk and take care of my mother.  Live is good. I am happy because they (the fans) still remember me."  Indeed we do and it's all good.  Yaqui ended his 12-year pro career with 63 wins with 40 knockouts and 15 losses.
Send questions and comments to: planetlarry@hotmail.com