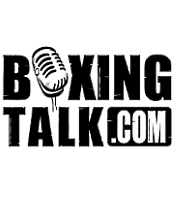 Brewster in spotlight tonight
The last time a last dominant heavyweight champion of the world was seen in a boxing ring, nearly three years ago, he didn't look so dominant. Not surprisingly, Lennox Lewis, then king of the division, the dominant heavyweight of the late nineties and early years of the twenty first century, decided to call it a day. Given that Lewis was always a bright man, in addition to being a big man, with a big punch, his decision to retire while still on top surprised almost know one who had seen him struggle to beat a younger more motivated title challenger, Vitali Klitschko.
It's almost unimaginable that it hasn't even yet been three years since Lewis' last trip up the steps and into a boxing ring occurred. Since then, the supercharged challenger he would fight tooth and nail with to squeak by, Klitschko, has already retired, sensing almost the same things that Lewis began to feel during their fight. His body was beginning to betray his heart, and his will. Like Lewis' departure, Klitschko's decision to retire was the result of a smart, well-educated man making a rational decision.
However, unlike Lewis' announcement, the boxing world was caught off guard by Klitschko's desire to pack it in, when he seemed so close to further solidifying his claim as the best boxer in the division since Lewis had retired. And for those of you who still doubted it, make no mistake, he was.
None of that however does anything to solve the conundrum that currently exists among boxing's big boys. In fact, fans can't even look at the four different world title holders as the four best in the division, at least not with a straight face.
Thankfully however, at least fans and writers seem to agree that Lamon Brewster (WBO), and Chris Byrd (IBF), both alphabet title holders, are indeed two of the top four heavyweights fighting today, which is a far cry from the debate surrounding the remaining two belt holders, Hasim Rahman (WBC), and Nicolay Valuev (WBA).
For years, there's been talk of holding a heavyweight unification tournament, or even having a simple unifying fight between two title holders. And in spite of the fact that three of the title holders all had the same promoter, the Don King, for several years even, no unification fight ever took place. Even more disheartening now, King has lost control over all but one title holder; and though it serves him right to lose 'em, since he refused to use 'em (at least for the purpose of pleasing fans), having four different promoters of four different title holders only serves to make any kind of a unification bout all the more difficult to arrange.
But the reality is, the last time there was a heavyweight unification fight was seven years ago, in 1999, when Lennox Lewis was forced to repeat  an earlier win (criminally called a draw) against Evander Holyfield (who coincidently was promoted by…you guessed it…Don King). For those of you who want to get a better idea of how long ago that was, Holyfield was still being called the 'Real Deal', something he hasn't been for roughly a half decade now.
So, boxing writers, and fans alike have seemed to lower the bar of expectations. Instead of waiting in vain for a unified champion that may never come again, those following the sport are forced to watch each individual belt holder, and gauge which one is the best fighter, based on each boxer's individual performances.
Sure it's not as compelling as it would be if they bothered to actually fight each other to settle things, but what the heck, fans have got to have something to do right? That being said, the next strap holder to make the long walk towards a boxing ring will be the very hot Lamon Brewster, who will have renowned trainer Buddy McGirt walking alongside him this Saturday night on Showtime.
With the Rahman looking unconvincing while dispatching the Michelin man, James Toney, two weeks a go, it's now Brewster's turn to outperform his plastic belt wearing contemporaries. What on earth has this division come to?