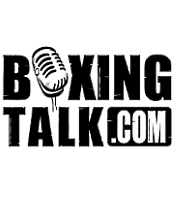 Early indications are that in the wake of his disastrous loss to Antonio Margarito, Kermit Cintron does want to fight again.  However, it appears that Cintron will take his time before rushing into the ring again.  Whether Cintron lacked preparation time, proper committment, or was just too fragile mentally or emotionally to overcome Margarito, or maybe just took Margarito too lightly, Cintron is determined not to let it happen again.  It also appears that Cintron will not be going to camp in Reading, Pennsylvania, anytime in the near future, or perhaps never again.
For the Cintron camp, last Saturday night was probably the worst possible outcome they could imagine, not to mention the one they least expected.  But the outcome might not necessarily be the worst, and perhaps could be a blessing in disguise.  For Cintron, with only 25 amateur and 24 pro fights going into Saturday night, what he has accomplished to this point is still rather extraordinary.  But the timing of the pay-per-view, and being in the main event against an accomplished title holder in his prime, came at the worst possible time in the young career Cintron, an undeniable physical talent.
The problem is that this fight was just too soon.  Kermit is inexperienced compared to the amount of exposure he was receiving, appearing on all the top networks, the subject of constant Internet stories and everything else that comes along with his high knockout ratio. Kermit was perceived by many, this author included, to be the next big thing.  But with the hand injury, the layoff, and two surgeries, the last one coming in early February, in hindsight, it was a mistake to expect that to see the best Kermit Cintron on April 23rd.  Fighters have overcome these types of distractions and setbacks, but to expect it to happen is clearly an oversight.  Are there many to blame for this mistake? Yes.  Marshal, Joe and Kermit all had doubts about the preparation time and whether they were ready for such a tough fighter as Margarito, and they should have thought this out more thoroughly.  The same could be said about Main Events, Cintron's promoter.
So what does Cintron do now?  The first thing he needs to do is make the decision of whether he wants to be an athlete who boxes, or a fighter who knows how to box.  No matter how good you are or how talented you are, there is always somebody hungrier.  Second, he should take a few weeks off to think everything through.  Once the dust is cleared and he decides he wants to be that fighter, which seems to be the case, he needs to take his time and get the appropriate work he needs.  Get in shape, hit the gym, hit the weights, hit the pads, and spar to the death.  Nothing can hurt you in a prize fight worse than weak sparring, especially when the other fighter is working with legitimate killers.  It was obvious from Boxingtalk's free videos of Margarito sparring twelve rounds with numerous fighters, it was easy to see that Antonio had already been through some much needed battles in the gym.
This writer's suggestion is that in Cintrons' comeback fight, he should set up camp in Philadelphia.  It is only about an hour from Reading, but the amount of sparring partners available are not only numerous, but have the talent level and experience that can be scarcely matched anywhere else. Next, Cintron must be in shape and have his weight under control before he arrives at camp.  Then and only then, will the young and inexperienced raw talent be able to absorb the much needed work and preparation.
With not one, but two comeback fights, he will be able to gain experience, go rounds and rebuild his confidence.  When the physical conditioning is there and his mental toughness beyond questioning, there is still no telling what Cintron can accomplish.  A focused and readied Cintron can still be a devastating force in the world of boxing.  If he wants to be the fighter, and not just a gifted athlete who can box, the titles will come.  We will all just have to wait and see if the work is put in.
CLICK HERE FOR PHOTO GALLERY AND MUCH MORE
Send questions and comments to: boxingtalk@gmail.com