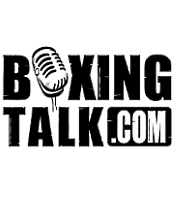 I MET MIKE TYSON!!!  It was like my grandfather shaking hands with "the Brown Bomber," or my dad being introduced to "the Greatest."  I not only met the premier heavyweight champion of my era, I met the one who, like Louis and Ali, captivated crowds with his sheer dominance in the ring.  Being a member Generation X, one of my first memories of "Iron" Mike Tyson was when he became the youngest heavyweight champion in modern history by defeating Trevor Berbick in 1986 at the age of 20.  That was the same year my sister turned 20, which begged the question, "Why couldn't the sibling whom I enjoyed tormenting most be as rich and famous as Iron Mike?"
As I grew up, I witnessed Mike Tyson become the undisputed heavyweight champion by demolishing Tony Tucker throughout twelve rounds, crush the Easton Assassin Larry Holmes in four, and destroy the great Michael Spinks in a minute-and-a-half.  Then came that fateful February night in Tokyo, when James "Buster" Douglas introduced Tyson to the world of vulnerability and inevitable defeat.  I sat on the edge of my seat with my eyes glued to the television as Buster Douglas landed a combination of hooks and crosses to Mike's swollen face that concluded with a "shot-heard-around-the-world" left hand.  I nearly hit my head on the ceiling as I leaped from my chair in a state of confusion and complete astonishment.  I could not believe what I was seeing:  TYSON WAS ON THE CANVAS!!! 
To hear the words, "…And down goes Tyson," from HBO's Jim Lampley - a phrase that was considered inconceivable just minutes earlier, while screaming, "GET UP, GET UP" as I saw Tyson on all fours scrambling to pick up his mouthpiece, and knowing he was not going to beat the count, was personally disheartening while at the same time exhilarating.  The greatest heavyweight of our time, the one that seemed virtually indestructible to anyone who witnessed his raw power, the one who had school kids arguing over who would win in a fight: Tyson or Bruce Lee, Tyson or Hulk Hogan, Tyson or Godzilla; and the one that inspired the neighborhood kids to pool their money together to purchase boxing gloves at Big 5 sporting goods store to give the Sweet Science a try, had been defeated!  From that day on, I knew that "Tyson vs. Douglas" would not only be synonymous with the biggest upset in boxing history, but arguably in all of sports.
Tyson's fight with Douglas, while exciting to watch, had us asking questions that demanded immediate answers.  We did not want to wait for tomorrow's newspaper or the next Sports Illustrated to find out why the almighty Tyson had lost.  What would come of Tyson now?  What did this mean for boxing and for Tyson's future?
It did not take long for us to realize that regardless of Tyson's defeat at the hands of Douglas that day, combined with his antics over the years both in and out of the ring, "Iron" Mike would always remain a fan favorite.  Like they did for Ali, most spectators turned out to watch a physical phenomenon; but there were many who also came hoping to see a man they loved to hate get humbled.  Nevertheless, they all contributed to each event being an absolute media frenzy and a sold-out venue. For as long as he keeps fighting, Tyson will continue to fill the seats with boxing fans, non-boxing fans, and those who simply want to be able to tell their grandchildren: "Back in my day, I saw the great "Iron" Mike Tyson fight."
I met him on December 18th, 2004 while covering the Glen Johnson–Antonio Tarver fight at the Staples' Center in Los Angeles.  I was first introduced to him as he sat eating a couple of hot dogs before the main event.  As he unwrapped a frank, a member of his entourage said, "Hey Mike, this is Greg Leon's guy from BoxingTalk."  Mike nodded and said "Hey."  Staying cool like the Fonz, I responded with a safe and composed, "What's up Mike?"  We touched fists, and then I felt it would be best for the Baddest Man on the Planet to eat his meal undisturbed.  So I turned my attention to the other members of his team, and made plans to catch up with them after the fight to get a one-on-one video interview with Mike.  We agreed that we would meet "backstage" of the Staples' Center or worse case scenario - outside as they walked back to their waiting limousine.  As I headed back to press row, I called my dad and shared with him my excitement over whom I had just met.  After giving him some brief details, I continued my round-by-round reporting of the undercard bouts. 
As Johnson and Tarver were warming up in their dressing rooms, making their final preparations before heading towards the ring to vie for the light heavyweight championship title, my wife called to tell me that a "drunk skinhead" had just crashed into our brand new SUV which she was driving on the 405 freeway.  The rear-ender's excuse was, "I didn't hit you, my car did."  I asked my beautiful wife the all-important question: "Are you OK?" and fortunately got a reassuring, "Yes, I'm fine."  I told her that she should get all the necessary information from the assailant, and then immediately drive the car home since it was unclear how much damage had actually occurred.  After consoling my bride for several minutes, I hung up with her and started reporting on the main event that was now underway.  Even with the recent bad news of our damaged new car, and the horrible thoughts of having to deal with insurance companies and body shops, I had the excitement of knowing that as soon as Johnson and Tarver were done duking it out, I was going to have a one-on-one interview with the fighter that defined my era.
When Johnson was declared the winner after twelve hard-fought rounds, Dan my videographer and I got our things together to meet up with Tyson and his associates.  However, since Mike's entrance into the arena was shown on the big scoreboard above the ring prior to the main event, the nine thousand fans in attendance thought it would be a good idea to encircle Mike and ask for pictures and autographs before heading home.  Mike was in a pleasant mood and was accommodating most of the masses' requests, but his people were apparently looking to get out of there as soon as possible before things got too out of control. 
As Tyson neared the VIP tunnel to exit the arena, people were becoming more and more frantic as they saw that their chances of meeting the living legend and boxing icon were dramatically deteriorating.  The now-desperate crowd resorted to what they felt would be the most logical route to Tyson:  pushing and shoving those in front of them.  A mini-melee ensued, forcing eight security guards to take matters into their own hands, clearing the anxious Tyson-seekers with stiff forearms and hard shoves.  I had been walking directly behind Tyson, almost right beside him, but soon found myself working my way through the multitude of fanatics to get back in pole-position.  Tyson had already found refuge in the safety of the tunnel, but I was "left out in the cold" trying to convince the security team that I was with Tyson.  Flashing my media credential did not seem to impress them much, and it took a member of the Tyson train to persuade the guards that I, in fact, was with Tyson.  Once "Iron' Mike and I were reunited, and videographer Dan had worked his way through with camera in hand, I began my long-anticipated interview. 
I started by asking Mike what he thought of the fight that had just transpired, and if he would ever fight Tarver, who had earlier expressed some interest in moving up to the heavyweight division to take on the mighty Tyson.   Mike told me that he would fight Tarver, but only if the Magic Man could get his title back.  I then turned to the subject of Danny Williams.  How was his injured knee doing since their fight?  Would he want a rematch with Williams?  Why he did not have a rematch clause in his contract when he fought Williams last July?  To these questions came mostly short answers:  "Good," "Yes," "I don't know."  Mike then told me that he did not want to talk boxing anymore.  So I scurried to come up with questions that I could ask the greatest heavyweight fighter of our time that had nothing to do with boxing.  It would be like trying to interview Michael Jordan without talking about basketball, or Tiger Woods without the mention of golf.
"Are you going to finish up that tattoo on your face?" I knew it was a pathetic question, but it was the first thing I could quickly conjure up.  However, it was never met with an answer, as a member of the foreign press got through the tunnel to ask Mike some questions of his own.  Getting Tyson's attention back to me, I thought I'd press my luck and ask him if he had interest in fighting Vitali Klitschko.  I knew if I could get him to say anything intriguing or reveal anything about his future endeavors, I would have a great scoop and a tremendous story.  However, all I got was, "I don't know man, I'm just hanging out.  I don't know if I'm going to even fight anymore."
At that point, with more people getting through the security blockade to ask for pictures and autographs, Tyson leaned over to me and whispered in my ear to turn the camera off.  I told Dan to cut the camera, and when he pressed the "RECORD" button on the camera to stop the tape, the red recording light suddenly turned on, when it should have turned off.  Mike was now engulfed by more fans and flashing light bulbs from their cameras, and that is when I got the grim news from my videographer.  "Darren, it didn't record," Dan said.  "I'm not joking, I thought the camera was recording, but when I pressed the button to turn the camera off, that is when it actually started recording."  "How much did you get?" I asked now faint and ghostly white.  "The last 25 seconds, when you told me to cut the camera," Dan replied.  I took the camera from him to double check his tale, hoping for either a horrible joke or a divine miracle from God.  Dan was not joking and my Heavenly Father was answering other prayers at the time.  Though I had spoken with Tyson for nearly ten minutes, I only had half a minute on tape. 
My first thought was, "Oh crap, my days with BoxingTalk are over!  Greg's going to demote me to Fightnews or Maxboxing now."  I mean, all Greg Leon wanted me to do was get some footage with Mike Tyson.  He had set it up, got me in touch with Mike's people, gave me all the numbers to call, and all I had to do was make sure the video camera was turned on.  During the pushing and shoving to get out through the tunnel and backstage, the camera had accidentally been turned off, and it was not turned back on until it was too late.  By this point, Mike and his entourage had left the building and I was standing there with mere seconds of video with Tyson talking to fans.  I turned to Dan and sternly said to him, "We've got to do this again; I've got to get an interview with Mike!"
We followed the backstage path that Tyson and his team took to exit the Staples' Center, and we saw them walking up the loading dock towards the parking lot.  Tyson was on his cell phone and his associates were talking amongst themselves.  I closed in on them and told them simply, "Guys, there's no easy way to put this…it didn't record.  All that footage didn't get on tape." 
"Well, we're not having Mike do it again," they said. 
"We've got to," I shot back.  "I have to get this interview with Mike." 
"Well, we're not the ones to ask; you will have to ask him."
Mike was still on the phone so Dan and I walked with him until he was free again.  "Mike," I said hoping he was not too sick of seeing my mug in front of him.  "The interview that we just had did not record, could I ask you some more questions?"  He kept walking but remained silent.  As Tyson continued to shake hands with admirers coming up to him, I was still unsure if he would answer anymore of my questions.  He didn't say I could…but he didn't say I couldn't either.  He did let me walk with him, however, and when I felt the time was right I limped in with an easy question.  "What would you like to say to all your fans on BoxingTalk?"  Mike answered by expressing his gratitude and appreciation for BoxingTalk. 
Just then, "Iron" Mike spotted an old friend driving by.  It was rapper Ice-T driving out of the Staples' Center with his family.  He stopped to talk with Tyson.  Now, I had Ice-T and Tyson together on video - talking, laughing, and reminiscing of the good old days when they were forced to sleep in cockroach-infested beds, and feast on peanut butter and jelly sandwiches.  This was far better than my one-on-one interview I thought I had recorded moments earlier.  Ice-T spoke on camera about how Tyson was still the Baddest Man on the Planet, and that his money would always be on Tyson even if his opponent was a dinosaur.  Tyson, in the meantime, was laughing hysterically, reacting to his pal's comments by slapping his knee and clapping his hands.  Despite being in Los Angeles, I could tell that Tyson, however briefly, felt at home.  He seemed more relaxed having someone from the East Coast near him.  Ice-T and Tyson said their goodbyes, and then came one of the most unforgettable moments of the night. 
An elderly couple was walking with their family to their car after just leaving the arena.  When the grandmother saw Tyson, she asked him for a hug.  He gladly obliged, and after the sweet embrace, the elderly woman exchanged pleasantries with the former heavyweight champion of the world.  She spoke softly, smiling dearly at Tyson as she patted him on his face with her gentle hand.  However, a jealous husband was near, and Tyson would be in for a fight if he kept getting this much attention from the elderly man's bride.  He put up his dukes, and with everyone in the group laughing, Tyson faced the grandfatherly figure to bow in reverence, a sign that he meant no disrespect for the sanctity of their long matrimonial union.  The elderly man hugged Tyson the way he would his own grandson, and after Tyson posed for a picture with the man's family, they parted, exchanging kind words to each other.  "That was beautiful," Tyson said of the tender moment that had just transpired.  I thought of how Mike Tyson makes the news when he reportedly jumps on people's cars or gets in scuffles at night clubs, but never will any sports media ever show Tyson lovingly embrace an elderly couple and their family.
As Tyson turned to continue his trek towards his waiting limo, he once again saw my beautiful bald head standing in front of him with Dan holding the video camera.  "Ah, come on man!" he said, wishing I would just go away.  Not letting up I continued with my exclusive interview.  "Do you enjoy having so many fans come up to you?"  "Why do you think so many people want to see you continue to fight?"  "Could a fight with Klitschko ever happen?"  Mike answered with a disinterested, "I don't know man, I'm just hanging out.  I don't know if I'm going to fight anymore."  Alas, Tyson was at his car.  I expressed my thanks and said goodbye to Mike, and was happy to have something to show for the sweat that I had poured to finish the interview. 
I made the journey from Los Angeles to the OC a happy man.  For I got the interview I came to get, and my position with BoxingTalk would still be secure.  When I got home, I kissed my wife, and held her tight, glad that she was not hurt from her car accident earlier that evening.  She asked me how the fight was.  "Very exciting," I told her.  "Glen Johnson defeated Antonio Tarver."   I then started uploading my article and video footage to the BoxingTalk server.  When I was done, my wife asked me if I wanted to see the damage that our brand new car had suffered.  "No, that's OK," I said.  "I'll check it out later." 
"Wow!" she said, "You're taking this all surprisingly well.  I thought you'd be a little more upset about our new car getting crunched."
I looked at her, and smiled.  For when it was said and done, she was not hurt, and I MET MIKE TYSON!!!
CLICK HERE FOR MORE OF THIS EXCLUSIVE REPORT
Send questions and comments to: Fool4Rush@aol.com