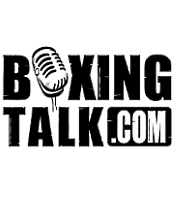 "Put me in, let me go!"
Boxing is named the "Sweet Science" for a reason.  While some fans see the science, some don't and probably never will.  The educated boxing fan can understand a fighter who is able to break down an opponent by using his strengths' to find his opponent's weaknesses.  A prospect on the horizon who will surely help new fans learn the science of smart movement, an economy of punches and putting himself in position to hit without getting hit is Monty Meza Clay.
Originally from D.C. he moved to the Pittsburgh area 10 or 11 years ago.  He is promoted by Greg Nixon and managed by Tom Yankello.  Monty heaps loads of credit on the hard working trainer, Yankello. "He definitely gave me ideas, like Mr. Potato Head, he's putting me all together."  Monty, a 23 year old lightweight living in Rankin, Pennsylvania is undefeated in 13 pro fights (9 KO's) and trains in Yankello's gym in Ambridge, Pennsylvania.
Although Meza-Clay is undefeated he's only faced two men with winning records, but let's focus on the skill and mental aspect he shows in the ring.  Meza-Clay and Yankello really work together as a team, "we practice so much and the only tapes I watch, I study myself.  I pick out my mistakes and he (Yankello) knows what I am not doing."  Meza-Clay, being one who understands the sport's science, has studied and incorporated moves from "Joe Frazier, I love Macho, Duran, I love Meldrick Taylor from Philly.  If it don't work I can change; if Chavez don't work I can change into Duran and I mix it all together."
Monty recently had the extra baggage of a court case and was acquitted two days before his last fight.  The case went on "for three years, but it wasn't me" and Monty is free and able to put that behind him and dedicate more of his mind to boxing.  "You can't like to do this (boxing) you got to love this."
Clay trains with Verquan Kimbrough, an undefeated featherweight (9-0-1), Joe Wyatt (18-0), Jacy Kuhn (Welterweight 14-2) and Alphonso Williams (8-1 Jr. Middleweight) and Calvin Brock, former of the USA 2000 Olympic boxing team and undefeated heavyweight.  I've worked with a lot of different styles.  They say I am good in the gym, but I am the best on fight night.  It's lights, camera, action…let's go."  As far as Yankello as a trainer Meza-Clay says, "I have a lot of faith in that dude.  He took Paul (Spadafora) all the way.  I've not only seen what he's done, I have experienced it.  I've come a long way."  Monty respects Yankello because "he's out there running with me, he's getting himself into shape so he can get me into shape."
He believes each of his opponents has been a step up and is happy with most of his fights being held close to home at Mountaineer Race Track near Newell, West Virginia.  "Mountaineer is home, they gave me the venue" with a regular fight series over the past two years.  But "I am willing to take the show on the road" Monty says, " I want to go to Vegas and go to Atlantic City, I am willing to go on the road but I can go this route (at Mountaineer).  I believe I can get an international title as my next step to my goal, the world championship."  I want to be the most active fighter in the world.  If it's paying let's do it.  I am not duckin', if you are on the roster let's go."
Meza-Clay is scheduled to back in the ring on December 30th at Mountaineer.  As another Clay was before him, Monty is a salesman, "I can sell it out.  All I got to do is get you to see me.  I'm like a spider web, once I get you in there you're hooked.  You say I got to see this guy again." Clay says with a bright smile.  After the tape recorder was shut off and we said our goodbyes, it was apparent to me that he's right.  I have to see him again. He uses his head movement to get in close and look for the slightest crack in his foe's game. Monty has good hand speed, smart head movement and a transition game.  His solid power, 9 knockouts in 13 wins, comes a result of the co-operation of all the other aspects gelling together.
Get yourself hooked! Tickets will be available soon for the December 30th fight at Mountaineer Race Track, located in West Virginia's northern panhandle about an hour from Pittsburgh and just less than 2 hours from Cleveland.  Information can be obtained at Mountaineer's website:
www.MTRGaming.com
or by calling 1-800-40HOT.