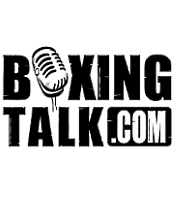 This Saturday night in Iowa something special is on hand. It is something that is not seen all that often with boxers starting out in the sport. In most cases when a boxer is starting out, their managers pick the easiest way to build their guy up and announce him to the boxing scene as a prospect to watch. This is not the case for one boxer on Saturday night, in only his second fight as a professional, Kyle Warren is taking a risk that most are not, but it is not the first time he has been in this position. It is something he has to do to prove he is ready to climb the ladder in the professional ranks. 
For Warren, Saturday night is a chance to prove that despite his lack of background, he can succeed when put into a position where the cards are stacked against him. On Saturday, Warren will not only be facing Jesse Sanders, who is currently 11-3-2 with 10 knockouts, in his second professional bout, but is going to Sanders' home state to do so. It is not Warren's first trip to Iowa, his first professional bout earlier this year was in Iowa when he scored a knockout over a previously unbeaten fighter. But why does Warren want to take this chance against a guy with so much experience in just his second professional bout? 
"I want to challenge myself," states Warren. "I see these guys with all this amateur experience and this big background making their debuts and their first fights are with nobodies. I do not have that experience. My experience is one amateur mixed martial arts fight that I was in the same situation I am here. I was fighting a local guy with the crowd on his side and I knocked him out. I have never had an amateur boxing match, but I feel I have some natural ability. In my first professional boxing match, I fought a former golden gloves champ that was 2-0 in front of his own crowd and I knocked him out too. Saturday night is not going to be any different." 
Warren knows without a big amateur background it is hard to really get noticed in the sport of boxing and that is why he has decided to take a risk. 
"Without the background," states Warren, "I have to fight to the best of my ability each time out. I do not have a permanent trainer, so each time out I have to prove that I have what it takes just in case some one is out there and sees me and wants to take me on. I am telling everyone out there that with the right guidance I can go to the top, but for me to get there I have to fight guys with winning records. I do not want to have my record filled with losing opponents. I have to make an impression because I need money and to get money in this sport you have to make a statement. That is what I am going to do starting this Saturday and Sanders is going to be the victim." 
To do what Warren is attempting on Saturday night takes a whole lot of confidence, but according to Warren this is a fight he has been looking at for a while. 
"This is a fight I wanted. I know he has the experience, but he has not beat on single fighter with a winning record. Every person he has fought with a winning record he has lost or gotten a draw. Going into this fight, I was hoping his little state title would be on the line because it was going to be nice to take it from him in front all his people, but it is just a paper championship for a paper champion. It does not matter, I know what I have to do. I know I cannot let this thing go the four round distance or no matter what happens, I am going to get screwed over. I know this going in so I know what has to happen, I am going in there to knock his ass out and then they cannot say anything." 
For Warren, this fight is a step. A step to prove he belongs and that he can make it in the professional ranks. 
"I see all these guys with all this experience in the amateurs getting the contracts and getting the money to fight scrubs and then after a handful of these opponents they get a title fight, usually against the weakest champion they can find and they make a ton of money to do so. For me, I do not get that opportunity, I have to take tough challenges to prove my worth if I want to make the kind of money they are going to make. I cannot worry about my opponents experience, I have to go out there and make a statement each time out, and eventually I will get an opportunity. I would take that opportunity right now. I am saying if I was 160 pounds I would step in the ring today with Andre Ward and prove to the world that his experience does not mean shit to me. His second opponent had him hurt, I would have finished him and then I would be the one in the spotlight. I just hope one day me and Ward are at the same weight because that is a fight I really want. I would fight Ward, or the Dirrell brothers, their experience does not scare me, I believe in myself that much. On Saturday I am going to prove that I back up what I say. Jesse is going out, and that is a promise."
Send questions and comments to: stateofthegame@yahoo.com