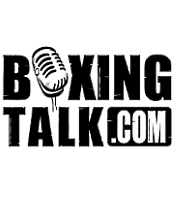 British promoter Frank Warren has secured a major television deal with domestic television station ITV. Warren is set to stage twenty shows with the broadcaster after his partnership with cable giants Sky Sports ended earlier this year. Warren's agreement will allow ITV to broadcast all the stars in the current Sports Network stable which includes Ricky Hatton, Joe Calzaghe and Scott Harrison.  Warren's first televised show will feature the professional debut of amateur standout Amir Khan who fights on the undercard of the Matt Skelton-Danny Williams British heavyweight title shootout on July 16 at the Bolton Arena.
Other fighters scheduled to appear on ITV include British and Commonwealth super-featherweight king Alex Arthur who challenges European champion Boris Sinitsin at Edinburgh's Meadowbank Stadium on July 23.
Warren, who was promoted Nigel Benn, Frank Bruno and Naseem Hamed to world titles, said of his re-alliance with ITV: "I am delighted to rejoin ITV where I spent 14 happy years delivering them the best fighters in Benn, Bruno and Hamed when the station was known as home of British boxing and they all drew in the best viewing figures at the time.  From ITV, I then spent 10 great years with Sky Sports and developed Ricky Hatton to public prominence through satellite television when many people said that it could not be done," added Warren.
"We saw the huge potential of boxing on ITV when we promoted the Amir Khan-Mario Kindelan rematch in May and it delivered fantastic TV ratings - to the tune of 6.3m viewers - that beat everything else that night and is the biggest Saturday night viewership this year. Just imagine what kind of figures exciting fighters like Ricky Hatton and Joe Calzaghe will pull in.
"Now I am looking forward to working with Mark Sharman, the new Controller of Sport at ITV, in rebuilding the stations reputation as the home of British boxing with the very best fights."