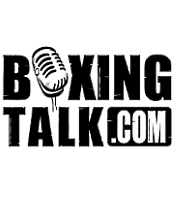 PRESS RELEASE:
Further to today's announcement from Cuban boxing coach Angel Iglesias Guerra that Mario Kindelan will not face Amir Khan on April 30, Promoter Frank Warren said that the fight would be re-scheduled for May. Warren, who found out of the Cuban's intentions via after a press conference held this morning, said,
"I am just as disappointed as Amir is over Kindelan's withdrawal as he has been training hard for the fight, however, the good news is that Kindelan still wants to fight Amir and is prepared to return in May. This is fine with us and I will be in contact with his representatives tomorrow with three dates that the fight can be re-scheduled for,"
 He added,
"It's certainly the biggest amateur fight out there and one that Amir has set his heart on getting."