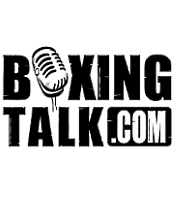 Two-weight Southern Area champion David Walker has vowed to recapture the form that saw him heralded as Britain's most exciting boxer and earn a European title shot against the world-class Russian Roman Karmazin in 2003. "I'm itching to get back into Championship contention," said 'Kid Dynamite', who has won all three of his comeback contests since Karmazin. "That is what I live for.  
"You can't beat the buzz that surrounds a big fight; there is nothing like it to get you motivated."  
Walker added: "Hopefully – despite what some people are saying – there are still plenty more of those occasions to come.  
"I still truly believe I have a lot left in me, otherwise I wouldn't still be in this game. I have a renewed vigour for training and am really knuckling down now.  
"I may not have looked back to myself in all my recent fights, but if I am honest that is because I struggled to get myself up for them - there was nothing on the line and I see myself as a title fighter.  
"That was unprofessional I know, but I wont be making the same mistake again, particularly as there are some big fights just around the corner."  
Victory for Walker tonight will line him up for a challenge for Andrew Facey's English title. Beyond that lie British and Commonwealth honours.  
"My time is coming again," Walker added. "In the very near future I will have another belt on my waist and be considered one of this country's best fighters.  
"I also will be considered exciting to watch again – but for different reasons.  
"It used to be because I was in a few barnstormers, particularly the ones against Jimmy Vincent and Spencer Fearon, who I knocked out after picking myself up off the floor.  
"Those fights may have been good to watch, but they were hard work! Now I intend to be known as exciting just for taking people out in style.