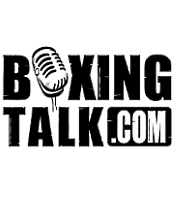 PRESS RELEASE:
The war drums will be sounding as around 200 Londoners make the long trip up the M6 to the GH Carnall Leisure Centre in Manchester on Friday night to rally behind David Walker in his challenge to British light middleweight champion Jamie Moore. For big underdog 'Kid Dynamite,' their attendance is vital. "My supporters inspire me, they have done all throughout my career," said the 29-year-old, who boxes out of Sidcup and Bermondsey. They have been what has kept me going when I have been up against it, when everybody has written me off like they have for this fight. They have never lost the faith. It means everything to me that so many of them are going to be there when I fight Moore. I appreciate the effort it is taking; it is a fair old journey up to Manchester and because the fight is on a Friday it means taking a day off work."
Whilst his followers will be out-numbered, Walker is confident they wont be out sung.  
"Moore is very popular and is boxing in his hometown so will be well supported," Walker added.  
"I have heard that he has sold around 600 tickets but don't worry, my lot will ensure they make just as much noise!  
"They will want to make the lion's den a bit more comfortable for me.  
"They will help to make the venue electric and I revel in those circumstances."  
The former ABA champion is confident that there will be plenty more atmospheric outings for him to come.  
"I am going out there to win the title so that I can bring it back to London to defend," Walker added. "I want to give my supporters some more big nights at home.  
"When I last fought for a title, (at the Alexandra Palace), there was about 5000 people there.  
"The place was buzzing. The media build up was something else as well.  
"I am sure that with a win over a proven fighter like Jamie Moore and a British title behind me, even that level of interest can be surpassed."
Tickets for Jamie Moore's defence of his British light middleweight title against David Walker at the GH Carnall Leisure Centre in Manchester on September 23rd are available on 07961 998872.