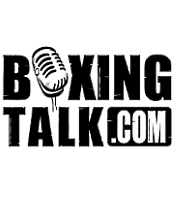 David Walker is looking to get back amongst the titles in 2005. Kid Dynamite appears on the Hennessy Sports 'Born To Do It' promotion on November 12th at the Wembley Conference Centre in just his third fight since his unsuccessful challenge for the European Title against Roman Karmazin last year.
"I am itching to get back amongst it – the sooner the better as far as I am concerned," said Walker. "I have to be honest; I don't really enjoy these warm up fights. I find them a bit hard to get up for. I love the big occasion.
"I know it didn't go according to plan in my last title fight against Karmazin, I let the moment get to me, but I am still confident I can operate at a decent level. One aim I have always had is to win the British Title. That is still very much on my agenda. I feel I have more than enough to beat current Champion Jamie Moore.
"There is also the English Title now which is a great one to hold. After this fight I will be sitting down with my promoter Mick Hennessy and hopefully getting a tilt at one of those two next year. Preferably in my next fight!"
2004 has also seen him involved in a barnstormer, albeit over only six rounds against Kevin Phelan last time out. It, however, was not an encounter he enjoyed.
"I made really hard work of that one," the 28-year-old admits. "It may have been a good fight for the crowd – at one point we just stood there trading blow after blow – but it wasn't for me. I just didn't box for most of it. When I did down the stretch I took command from behind my jab, but I was really disappointed.
 "A lot of that comes down to the fact that I got a cut in the first that needed three stitches and I let it affect my boxing.
 "But it's onwards and upwards. The real 'Kid Dynamite' will be appearing from now on – so watch out all you light middles!"
'Born To Do It' takes place at the Wembley Conference Centre on Friday November 12th. The headline contest sees Junior Witter defend his European light welterweight title against Poland's Krzystof Bienias. A full bill is available at
www.HennessySports.com
. Tickets are available on 0870 060 0870.