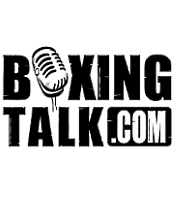 RETAINS JUNIOR MIDDLE TITLE
Ronald "Winky" Wright defended the world junior middleweight championship with a majority decision over former champion Sugar Shane Mosley.  The fight was a closer fight then their first battle, but in the end it Wright had done enough to retain his crown in the 154-pound division. Judges Tom Kaczmarek and Duane Ford both scored it for Wright 115-113, while Hubert Earle had it even, 114-114. Compubox had Wright outlanding Mosley 273-154. Now Wright hopes for future big money bouts with Felix Trinidad, Oscar De La Hoya and Bernard Hopkins. In winning Wright raises his record to 48-3, while Mosley falls to 39-4.
ROUND BY ROUND SUMMARY
Mosley came out more aggressively than in the first bout but didn't land anything that hurt Wright.  Both fighter smiled a lot when each landed a punch, in a gesture to say, "That didn't hurt". Mosley had the edge in this round by a slight margin due to being the busier fighter.
Wright opened up in the second, landing good straight left hands to the head of Mosley, who would fire back to the body of Wright as his main weapon. Wright controlled the round and started to gain confidence.
Round three was even a better round for Wright, as Mosley started to look a little frustrated as Wright sent him to the ropes with another hard right hand, the two would clash heads several times as do most when one is fighter is left-handed and the other right. Wright looked better then the first fight up to this point of the fight and he started to dictate the pace.
Not much action in the fourth as the action slowed, but Wright was able to win the round with his right jabs and coming forward.
In the fifth, Mosley had his best round up to this point, as he hurt Wright when Wright tried to show he was more macho then Mosley.  Wright dropped his hand and dared Mosley to hit him. Mosley obliged, landing a hard right hand to Wright's head, then landing left hooks to the body then another solid lead right hand. Wright did come back to land a few lefts of his own, but it was totally Mosley round as the crowd gave the two combatants a stand ovation when the round ended.
Round six was similar to the fourth round, where the action slowed but Wright may have had the edge when he landed a double jab then left hand at the end of the round.
Another close round in the seventh, but Wright once again looked to have the edge as being the more aggressive fighter, using his jab as his main weapon.
Mosley came out smoking in the eighth round, as he was able to put his punches together and land three-four punch combination to the head and body of Wright. Wright started to look a little fatigued. Several times, he waived Mosley in only to have Mosley come in and land something meaningful. It was defiantly a round for Sugar.
Mosley won the ninth by being more aggressive and busier and landing lead right hands to the head of Wright. Mosley caught Wright on a few occasions with hooks coming in.
Wright came back to win tenth and eleventh, controlling the rounds with his jab-left, Mosley slowed his attach from the previous two rounds not throwing enough to capture the round.
In the twelfth and final round Mosley came out looking to put together one last attempt to impress the judges, but many felt he was too far behind to catch Wright. Mosley managed to bring the crowd to its feet and throw quick flurries, several times Mosley's trainer Joe Goossen tried to tell Mosley to come forward in an attempt to get his fighter to press his attack, it worked as it won him the round, but the fight was another question.
When the decision was announced, Wright had retained his championship against the man whom he defeated for it. Judges Tommy Kaczmarek and Duane Ford both scored it for Wright 115-113, while Hubert Earle had it even at 114-114. Boxingtalk.com had it 116-112 for Wright, with several rounds close, but the edge going to Wright.  Wright led in the final punch stats as he landed 273 of 662 total punches, while Mosley connected on 154 of 642.
Wright now looks forward to fighting Felix Trinidad, Oscar De La Hoya or Bernard Hopkins, both who were in attendance together, and for Mosley its back to the drawing board. I think he would be more suited for going back to welterweight, where he would not be the smaller man, as he is at the Jr. Middleweight division. I for one think he still some fight left in him.
Ian Gardner Majority Win 12 over Tokunbo Ojajide

What can you write about when a fight has two fighters that weren't willing to throw punches at each other all night. There were more punches thrown Friday night in Detroit between the Indiana Pacers and the fans during their melee, in fact at press row that was the topic that we tried to discuss in order to get past this dreaded bout.
This bout was for two insignificant junior middleweight titles, but all that that meant is that the fans had to endure two more extra rounds of boredom. We  were warned by some that Gardner was the type that would throw a punch and then hold, ala John Ruiz, the sad part is I actually would have enjoyed watching Ruiz fight; the fight was that boring. For the first ten rounds it was who posed the best. Olajide would attempt to press at some points, but he was unable to land anything with some pop, not good for a fighter with 17 knockouts in 20 wins.
The best action happened in the eleventh, as Olajide landed a hard right hand that buckled Gardner and sent him reeling to the ropes, from there he was able to land a final flurry at the bell. Back to dancing went Olajide and Gardner, as the fans began to boo, as they did throughout the fight. As expected more to the crowds dissatisfaction was the decision as the fight scored for the Gardner, which to most of us at ringside thought Olajide had did enough, if I can say that to win the fight, but the judges had 115-113, 114-114 and 117-112. In winning Gardner collect his 18th win against 1 defeat, while Ojajide fell for the second time going to 20-2.
Carlos De Leon Jr. Majority Dec 6 James McCallister
Carlos De Leon Jr. Son of former Cruiserweight champion Carlos De Leon Sr. captured a majority decision over James McCallister, in a bout where De Leon pretty much dominated the fight but judge Bill Graham didn't see it that way scoring it a draw at 57-7 while Al Lefkowitz had it 58-56 and Dick Houck scored it 59-55 . De Leon Jr. went mostly to the body with the left hook then going with his straight right hand to McCallister. De Leon Jr. remains unbeaten at 11-0-1, while McCallister 9-5-1.
Jose Celaya KO 3 Alphonso Williams

Jose Celaya had easy time with Alphonso Williams halting Williams in the third round Celaya at 1:59. Celaya put Williams down twice in the third when Williams was unable to get up from Celaya's onslaught of left leads and right hooks.
Celaya 24-2, while Williams fell to 8-2.
Ronald Johnson KO 4 Cromwell Gordon

In the opening bout of the night Ronald Johnson made a successful pro debut halting Cromwell Gordon in the fourth. Johnson who was warned twice in the second round for low blows, but that didn't stop him from going to the body of Gordon as Johnson landed four consecutive body shots that prompted Jay Nady to halt the contest at 1:44 of the fourth and final round.
Johnson is trained by Floyd Mayweather Sr. is now 1-0, while Gordon fell to 0-2.
Henry Buchanan KO 1 William Harmon

Henry Buchanan had an easy time with William Harmon, as he dropped Harmon early in the first round with a hard right behind the ear. Harmon was able to beat the count, but he was still on uneasy legs as Buchanan went in for the kill, landing a hard left hook to the head followed by another right then left-hook that put Harmon down and done for the evening, as referee Richard Steele stopped the one-sided affair at the 2:47 mark. Buchanan remains unbeaten at 6-0, 6KOs, while Harmon fell to 6-5.