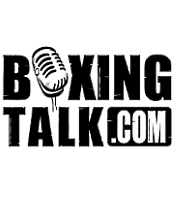 Danny Williams' stock is at an all-time high after his brave, crowd pleasing victory over Mike Tyson. In response to his new found fame and money making potential, Frank Warren announces he is to fight ageing but dangerous heavyweight contender Oleg Maskaev. This seems to be a puzzling move from Williams' management team. Maskaev is the sort of fighter that little is to be gained from fighting. He has no real appeal or fame in America, known to be past his best, and more menacingly, is a concussive puncher who has at least been busy of late, coming off a win over US Olympian David Defiagabon, and albeit a long time ago has previously upset the likes of Hasim Rahman.
What makes this move so puzzling is that it is more than conceivable that before Williams' victory over Tyson, Maskaev would have been a heavy favourite over Williams, and due to the many question marks over his victory (the knee injury, and ultimately, how far had Tyson slipped), the level of Williams' improvements are hard to judge.


Danny Williams has always possessed immense physical potential, and the general consensus in the media has been that the big occasion and underdog status somehow galvanised him, which sounds in some way comparable to great story of Buster Douglas. But in Williams' case it appeared to me it was more Tyson's advancing age and maybe injured knee that allowed him to be victorious rather than his own suddenly unearthed talents.


In the first round it appeared that, under Freddie Roach's tutelage, Tyson had done some serious training, more specifically he was using a lot of head movement, the corner stone of his success in his prime, but after Williams didn't crumble, and the apparent injured knee, there looked to be little desire or need from him to put his fist through the back of Williams' head. Williams did not beat the angry young man that came blazing out of Catskills some twenty years ago, that Tyson would keep coming and coming. The Tyson Williams hit looked like he no longer had the fighting heart that saw him take continuous brutal punishment from Lennox Lewis, Evander Holyfield and Buster Douglas round after round. Once Williams quelled the early onslaught which is still a significant achievement, He needed only to avoid walking into a one punch bomb like Franz Botha did, when ahead on points a few years back, to come out victorious.


Frank Warren, who has unquestionably had a bad few months said "I wanted to make sure Danny was kept busy and offered him this fight in October,". But keeping him busy against a fighter who is unquestionably more established and experienced in the top echelon of the heavyweights? this seems extremely risky. I do not see this fight as a mere 'keep busy' fight for Williams, it appears on records at least to be a virtually even fight. And with what I expect will be minimal money or prestige to be gained, it seems a pointless risk. Williams' stock will never be higher so why not go for the big money now. Frank Warren promised(as he has often without delivering recently) "After this, we will keep going wherever the money is because when Danny fought Mike I told him it was his ticket to the big American fights.' but beating Maskaev will not help him get the big fights, his chances will only deteriorate after what I expect to be an extremely competitive fight. Frank Warren has been publicly criticised for his negotiating practises recently with several big fights falling through, including the eagerly awaited Hatton-Harris, Skelton-Harrison, and Calzaghe- Johnson bouts. But he may have made his biggest error of judgment with the selection of Maskaev for Williams.


Ultimately, it seems obvious that this fights purpose is to keep Williams busy whilst Tyson's knee heals, so a rematch can go ahead later in the year. However it would be nice to think Williams horizons go above this shadow of Tyson, and he could focus on getting a shot at one of the title belts rather than opting for the money a Tyson fight brings. For Williams this could be the start of a career as a world class heavyweight, lets hope that unlike Buster Douglas, his Tyson performance was not his one and only night where his physical talents and fragile temperament all came together.