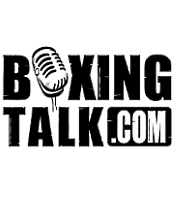 MANILA, Philippines - The World Boxing Foundation (WBF) has approved six Filipino prizefighters and two Indonesians in the card dubbed "Quadruple WBF Showdown" as they have given a chance to become champions.
Aside from Cadiz City's Sukarno "Master Showman" Banjao, WBF President Mick Croucher has given a green light to former Philippine champions Rey Pelonia and Celso Danggod and young guns Mark Sales, Benjie Sorolla and Rey Orais to vie for the four vacant World Boxing Foundation (WBF) International titles on September 25 at Elorde Sports Center in Paranaque City.
"On behalf of the World Boxing Foundation I would like to give you sanction approval for four WBF International Title fights to be held in Manila, Philippines," Croucher quoted in an email from Victoria, Australia dated Aug. 31 to the fight night promoter Gabriel "Bebot" Elorde Jr.
Elorde said in a phone interview from Tijuana, Mexico where he guides his fighter Juanito Rubillar for the WBC light-flyweight championship on Sept. 4, "I want to make sure that we will have another Filipino boxing champion that's why I give our young fighters a chance to vie for WBF titles."
Pelonia fights Ferri Wirawan from Indonesia for the WBF welterweight crown, Danggod battles Sales for the WBF super-flyweight belt while Sorolla and Orais trade leathers for the WBF minimumweight title.
Banjao, who fights under Elorde's stable, will see action in the main event. He will face another Indon import, Yongki Afrizal for the WBF flyweight crown.
The fight night coincides with the birth date of the "Grand Old Man of Philippine Boxing" Lope "Papa" Sarreal, father of Flash Elorde's wife Laura – the parents of Bebot.
A special icon in Philippine boxing, Sarreal passed away nine years ago. He had produced at least 22 world champions of different nationalities, including Flash Elorde.
"We want to commemorates our grand father's birth anniversary on a very special way, by producing, hopefully four Filipino champions in just one evening of boxing," said Elorde, who added that Sarreal was his chief mentor and inspiration.
Send questions and comments to: reydanseco@yahoo.com