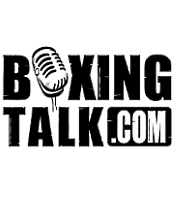 PRESS RELEASE:
The WBC has received a majority voting of the Board of Governors to declare Hasim Rahman the undisputed WBC heavyweight champion of the world.  The WBC will make it effective when all the votes are received. "Hasim Rahman has already been a WBC champion of the world in the past, when he won the WBC heavyweight title by knocking out Lennox Lewis in five rounds on April 22, 2001, in Johannesburg.  He lost the title in the rematch against Lennox Lewis by KO4 on November 17, 2001, in Las Vegas.  
"Hasim Rahman won a mandatory elimination bout against Kali Meehan on November 13, 2004, and won the WBC interim championship by 12-round decision against Monte Barrett on August 13, 2005, in Chicago. He has all the merits to become the undisputed champion after the retirement from boxing of Vitali Klitschko.  
"The WBC is preparing an official ceremony to present Hasim Rahman as the undisputed champion of the world, and will have a meeting of the Board of Governors in the near future to decide the next steps in the division, specifically with the three highest rated boxers that are: 1.) the winner of the elimination bout between Sinan Samil Sam and Oleg Maskaev, to be held in Hamburg, Germany this coming Saturday; 2.) James Toney; and 3.) Wladimir Klitschko.  
"No decisions will be made before the meeting of the Board of Governors is held."