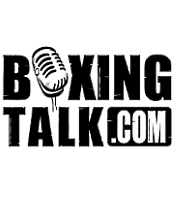 PRESS RELEASE:
The World Boxing Council's Board of Governors today rejected  heavyweight champion Vitali Klitschko's request for an exception that would  enable him to make another optional defense of his title. The ruling also stated that Klitschko must face the WBC interim heavyweight champion, which will be determined when WBC No. 1-ranked mandatory challenger Hasim "The Rock" Rahman meets WBC No. 2-ranked contender Monte "Two Gunz" Barrett on Aug. 13 at the United Center in Chicago, which will be broadcast domestically live on pay per view.
Klitschko won the vacant WBC title (vacated by Lennox Lewis) by defeating Corrie Sanders on April 24, 2004, and was granted the ability by the WBC to make an optional defense on Dec. 11, 2004, against Danny Williams under the condition that he must face his mandatory challenger next.  Klitschko hasn't fought since Dec. 11 and has never met a mandatory challenger.
Rahman earned the right to be the WBC No. 1-ranked mandatory challenger by  defeating Kali "Checkmate" Meehan in an elimination bout on Nov. 13, 2004.
Klitschko was supposed to have met Rahman on three separate occasions: onApril 30 (postponed due to Vitali's jogging "thigh injury"); June 18 (postponed as Vitali needed more time to recover from "jogging injury"); and July 23 (Vitali's "thigh injury" spread to his back, necessitating "minor back surgery" on April 19.
Rahman's promoter Don King, recognizing Klitschko's inability to perform, successfully petitioned the WBC to sanction Rahman vs. Barrett as a WBC interim heavyweight championship match, which allows the organization to name the winner of this fight its outright champion if Klitschko is unable or unwilling to fight.
Klitscho's health has recovered to the point where he asked the WBC permission to face a lower-ranked opponent on Sept. 24.