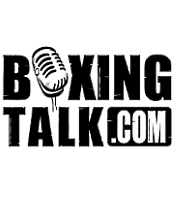 PRESS RELEASE:
The WBC is very sorry for the postponement of the heavyweight world championship fight between champion Vitaly Klitschko and interim champion Hasim Rahman due to a knee injury sustained during training by Klitschko. I'm sure that Vitaly and Hasim share the same feeling of frustration. "The WBC has given Klitschko one week for his medical tests, which include an examination at UCLA in Los Angeles by Dr. Gerald Finerman. Dr. Finerman is the chief orthopedic physician at UCLA and the chief doctor for UCLA's sports teams. He is the chairman of the WBC Scientific Board, as well, and has been the medical advisor for the WBC for the last 20 years. Dr. Finerman was the technical chairman for the WBC's First World Boxing Medical Congress, and will be the chairman for the Second Congress, which will be held in Acapulco, Mexico, from May 10-14, 2006.  
"After reviewing the physical condition of Klitschko, the WBC will forward the information to the WBC Board of Governors for their consideration, and for a decision to be made in accordance with the majority of the Board.  
"The WBC has not yet made a definite ruling about this case. I made some statements regarding the possibility of the WBC accepting a postponement of 30, 60, or even 90 days, but the 90 day postponement has been rejected without exception by the members of the Board of Governors who have already been contacted. They believe the postponement could be acceptable only with a minor injury that could have Vitali ready and the fight being promoted within the following 60 days.  
"Vitaly has an appointment with Dr. Finerman this week, and we expect him to take it. I expect the decision of the Board of Governors immediately after the medical results are known."