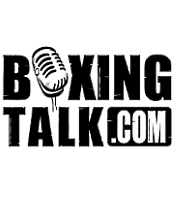 Press release:
The Board of Governors of the World Boxing Council has made a final decision in regards to the heavyweight division, as follows:
1. The WBC requires that Vitali Klitschko makes his following defense against the winner of the interim championship fight between Hasim Rahman and Monte Barrett, which will be held on August 13, 2005, in Chicago, to comply with the WBC Rules and Regulations for a champion.
2. Klitschko would be approved to make a voluntary defense on September 24 only if there is a consent or acceptance agreement with the parties of the interim championship bout, as has been the case on many occasions in the past.
3. Based on all considerations, including the last five fights of the three boxers, the WBC has decided that:
a) A split of 65-35 % is applied if Klitschko is not approved to fight on September 24.
b) However, a split of 55-45 % will be applied if Vitali is approved to fight on September 24.
4. If Klitschko does not fight on September 24, the winner of Rahman vs Barrett must be ready and medically approved to fight Klitschko within six to eight weeks after the August 13 bout.
5. If Klitschko is allowed to fight on September 24, the winners of the interim championship fight and champion Klitschko's fight must be ready to fight for the undisputed WBC title no later than December 2005.