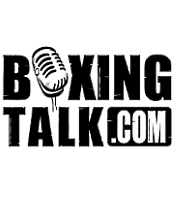 The WBC has formally rejected Jose Navarro's call for an immediate rematch with Katsushige Kawashima for that organization's junior bantamweight title.  Navarro appeared to dominate the action in Japan on January 3, 2005 but the judges awarded the bout via split-decision to Kawashima.  Based on a review of the Japanese television broadcast, Boxingtalk scored the bout nine rounds to three in Navarro's favor. 
Navarro's promoter, Lou DiBella, presented the dispute to the WBC and requested an immediate rematch. In Japan, Kawashima's next bout, against arch-rival Masamori Tokuyama, has already been announced.  In a press release issued today, the WBC said it will not order an immediate rematch. "Immediate rematches are not supported by the WBC rules except on very rare occasions," read the announcement, "and have been authorized less than 10 times in the last quarter century."  Just a few months ago, the WBC supported an immediate rematch between Winky Wright and Shane Mosley even though there was no controversy surrounding Wright's victory in the first bout. The WBC, did however, give Navarro a glimmer of hope by appointing a review committee to watch a videotape of the bout.  The committee's conclusions will be sent to the WBC's Board of Governors for a vote on the possibility of a later rematch, assuming Kawashima defeats Tokuyama which is far from a certainty. The two boxers split two previous encounters.
The WBC also chastised DiBella for exercising his freedom of speech, writing, "the WBC is very sorry, however, that when a party is not happy with a decision, instead of presenting a respectful request, they make slanderous accusations that continually tarnish the credibility of the sport of boxing. The WBC will be contemplating the possibility of instituting some kind of discipline in those situations."  Boxingtalk is of the opinion that lousy decisions tarnish the credibility of the sport far more than do the criticisms of such decisions.  "I fought as hard as I could for my fighter," said Lou DiBella when informed of the ruling, "and Jose still wants that WBC title more than anything."
Editor's note: Boxingtalk is powerless to help Navarro get fair treatment from the WBC.  However, the Boxingtalk ratings will recognize the injustice done to Navarro in the updated ratings released today.  Navarro will be rated #2 in the 115-pound category, two places ahead of Kawashima.