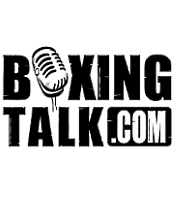 Press Release:
The WBC, through its president Jose Sulaiman, informed former middleweight world champion Bernard Hopkins today that they have granted his request, pursuant to WBC Championship Elimination Rule 1.32, for an immediate rematch with Jermain Taylor.  Under normal circumstances, the WBC does not allow direct rematches of Championship bouts.  In this case, however, Hopkins, through his counsel, Arnold Joseph, petitioned the WBC to allow the rematch citing rule 1.32 which provides that in cases in which the champion has been defeated in a bout that the WBC Board of Governors believes was extremely controversial or irregular the WBC can order a direct rematch.
Hopkins, pleased that the WBC, after reviewing a tape of the fight which it requested in connection with its consideration of Hopkins' request, reached the conclusion that the result of the bout was "extremely controversial" and "irregular" and that Hopkins deserves an opportunity to immediately clarify matters in the ring.  "As a promoter representing a fighter, who in this case is myself, I knew I was doing the right thing by filing this appeal," said Hopkins.  "And for the oldest sanctioning body in boxing to support my case, after reviewing the tape themselves, speaks for itself.  I am very happy with their decision."
[Editor's note: What about Jose Navarro, who is still waiting for his second opportunity at a title shot after getting blatantly robbed by an "extremely controversial" and "irregular" decision against Katsushige Kawashima in January].