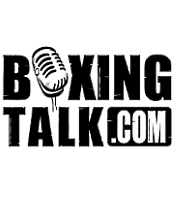 By Scott Shaffer and G. Leon
WBC president Jose Sulaiman said to Boxingtalk on Saturday that promoter Frank Warren agreed to make a payment in order to resolve a dispute as to whether Warren's boxer Danny Williams under-reported his purse for Saturday's heavyweight title fight by as much as $1.6 million.  This payment, which Sulaiman called a "donation" is part of a pattern of increasingly aggressive attempts by the WBC to augment its income since emerging from bankruptcy and agreeing to pay former boxer Graciano Rocchigiani $4.5 million dollars to settle an oustanding judgment earlier this year.  Warren neither answered nor returned telephone calls to his Mandalay Bay hotel room over the weekend.
Although listed as a non-profit organization, the WBC has made millions of dollars over the years by collecting sanctioning fees from boxers' purses whenever one of its titles are at stake.  Like other sanctioning organizations, the WBC bestows world title recognition in each of seventeen weight classes and in exchange, it takes 3% of boxers' purses while the boxers risk their health in the ring.  The WBC is arguably the most prestigious title among the four major sanctioning bodies, particularly among boxers from Mexico, the WBC's home base.  Things were going very well for the WBC through the years until it stripped the light heavyweight title away from German boxer Graciano Rocchigiani in order to hand it to Roy Jones.  Rocchigiani sued, and Sulaiman claimed that even though Rocchigiani won the championship on international television, the WBC's recognition of his championship for three months was just a "typographical error".  The jury didn't buy it, and in 2003, Rocchigiani was awarded more than $30 million dollars.  With the German's lawyers poised to attach WBC sanctioning fees to apply towards the judgment, the WBC filed for bankruptcy protection.  If the WBC went out of business as it threatened, Rocchigiani would be unable to collect anything at all.  After a high-stakes game of legal poker, an undisclosed settlement agreement was reached with Rocchigiani's attorneys in the summer of 2004.  A Boxingtalk investigation has discovered that the WBC agreed to pay Rocchigiani a total believed to be $4.5 million dollars.  The first $1.5 was reportedly due immediately, and Rocchigiani will receive $300,000 per year for ten years.  The WBC emerged from bankruptcy and returned to awarding title belts and collecting sanctioning fees.
Since the settlement was reached, the WBC appears particularly desperate to maximize its income, by soliciting donations from promoters of boxers whom the WBC is supposed to rank impartially and also by creating absurd new championships based on racial distinctions. 
On Friday, Sulaiman was in Las Vegas for the WBC heavyweight title fight between Vitali Klitschko and Danny Williams, and Boxingtalk published a story detailing how Williams might be receiving much more money than what his contract called for.  Williams submitted a contract to the WBC (and also to the Nevada Athletic Commission and possibly to the IRS) stating he was to earn only $300,000.  Boxingtalk possessed a recent letter indicating Williams likely would earn up to six times more money to face Klitschko.  Greg Leon, the owner of Boxingtalk, told Sulaiman that Williams might actually be earning as much as $1.9 million.  If that figure was correct, the WBC would be shortchanged of sanctioning fees by $48,000, and the United States government could lose ten times that amount in income tax.  Sulaiman was upset and threatened to declare the title vacant if Williams beat Klitschko.  "If there's something wrong going on and Williams doesn't come clean," an angry Sulaiman told Leon, "there's no question he's not going to fight for the WBC belt."
The next day, just hours before the bout, Sulaiman had a sudden and dramatic change of heart.  The reason?  Williams' promoter agreed to pay the WBC to make the issue go away.  This payment was a "donation" in the words of Sulaiman. "We had a meeting with Frank Warren and he made a donation to the WBC, so we have decided to leave it to the proper authorities... He's going to make a donation, but we haven't specified any amount at all. We just reached that situation and the fight goes on." Leon continued to question Sulaiman about the payment (a transcript of the interview is being published concurrently with this story).  "I don't know what to tell you, but if the donation is more than what we have in the contract, it's accepted, especially for the limited finances the WBC has at this time because of our problems. We need it," said Sulaiman.  "We got loans. We got a lot of loans, you know, personal, the bank, and all that."
It turns out that Warren's "donation" to the WBC coffers is anything but an isolated incident.  In fact, the WBC has for months been soliciting payments from promoters of boxers that the WBC is supposed to rate impartially.
On September 1, 2004, WBC executive vice president Ruben Martinez sent a letter to various promoters in Europe and South Africa soliciting money to cover the payments due to Rocchigiani. The letter read, "the solution of the case is of fundamental importance for all us since it means that the World Boxing Council shall continue carrying on its work to the benefit of the European and world boxing.  However, to comply with such a settlement the World Boxing Council needs now the contribution of all people involved in boxing by giving an economic help in strict accordance with their possibilities. For this reason, I beg you to let us know how much you are able to offer to put into the settlement-basket in order to get the $1.5 millions dollars to be paid by the WBC immediately.  In order to concentrate all the amounts, I beg you to transmit your cheque (headed to Ruben Martinez – WBC Vice
President) directly to the EBU Office in Rome. I am confident that you will be sensible and will contribute to help the World Boxing Council in this very special occasion.  Thanking you in advance, I am looking  forward to receive your kind answer as urgent as possible."  Boxingtalk has learned through a reliable third party that the letter was in fact sent and was received by at least one major European promoter.
One South African promoter, Branco Milenkovic's Branco Sports Productions, not only received the letter, but at the WBC Convention in Phuket, Thailand, gave the WBC $10,000 towards Rocchigiani's settlement payment.  In a press release posted on the website boxrec.com, the company even boasted about the quick promotions its boxers received from the WBC in the wake of the $10,000 payment.  "In a major show of loyalty, a large group of the affiliated promoters -- including a $10,000 pledge by Branco Sports Productions -- made donations to the WBC in the wake of the financially crippling legal battle with Graciano Rocchigiani.  When it came to the rating of BSP boxers, Milenkovic couldn't have asked for better than they achieved in Phuket. The WBC Board of Governors rejected a strong protest by Top Rank Inc. and ordered the winner of the Eric Morales-Marco Antonio Barrera fight on 27 November to defend against South Africa's number 1 contender, Mzonke Fana.  SA junior heavyweight champion Baldwin Hlongwane is riding high in 13th spot, hoping to challenge for a WBC International title in the near future.  The WBC ratings, which includes the top 40 fighters in each division, also recognize SA junior middleweight champion Tshepo Mashego as a new entry at 25th as well as junior welterweight Lawrence Ngobeni, 20th.  BSP's junior featherweight sensation Gabula Vabaza, who was removed while serving a recent suspension, is back at #16 and SA/WBC International champion Ncgobela Gwazela improved the most-from #31 to #16."  The press release has since been removed from boxrec.com. 
Unless the WBC comes clean and discloses the source and amount of each and every "donation" it received, how can its ratings, or its decisions about who gets to fight for a world title, be trusted? As the BSP press release implied, will boxers with relationships contributing promoters be given title opportunities before boxers from non-donating promoters? Based on the ratings of the BSP boxers, one could easily conclude that donations yield results in the ratings.  While the ratings of the BSP boxers have fluctuated in the two or three months since the press release was posted, the appearance of Hlongwane, Mashego and Ngobeni, who are not deserving of world ratings is disturbing. Fana, though he has legitimate credentials to deserve a world rating, has done nothing to merit being the mandatory challenger to the great Marco Antonio Barrera.  Time will tell whether Barrera will be ordered to give Fana a shot at his title, but it is already clear that after BSP paid $10,000 to the WBC, its boxers are now taking up spots at the expense of more deserving boxers.
Finally, in its ever-escalating bid to increase its income, the WBC has this month announced the creation of ridiculous championships based on indecipherable racial distinctions.  The WBC, which once took a stand against apartheid by refusing to sanction South African fights, now has created titles that harken back to the days when a "Great White Hope" was sought to defeat Jack Johnson over 90 years ago.  According to its press releases, the WBC will create a set of titles open to boxers of African descent and another set open to those of Asian descent.  However, the press release bizarrely touts a Puerto Rican to participate in the first African title bout.  "Amongst the many projects of the World Boxing Council for 2005, one of them stands out for its important implications: the brand new All Africa World Championships. These titles could be inaugurated with the fight between ex-world superfeather champ Floyd Mayweather, of [Grand Rapids, Michigan] USA, and Puerto Rican Henry Bruseles on January 22."  Neither Mayweather nor Bruseles is African.  Mayweather is black, but neither he nor his parents were born in Africa.  However, he does fight on the HBO broadcast network, which pays more money to buy fights than any entity in the sport. In the same weight class, there are several world-class boxers from Africa who have not been invited to compete for the title, presumably because they will generate less lucrative sanctioning fees: Lovemore Ndou, Emmanuel Clottey and Ben Tackie were all born in Africa. 
Should the WBC, or anyone else mentioned in this story wish to respond, Boxingtalk will prominently feature any response word-for-word in its entirety.